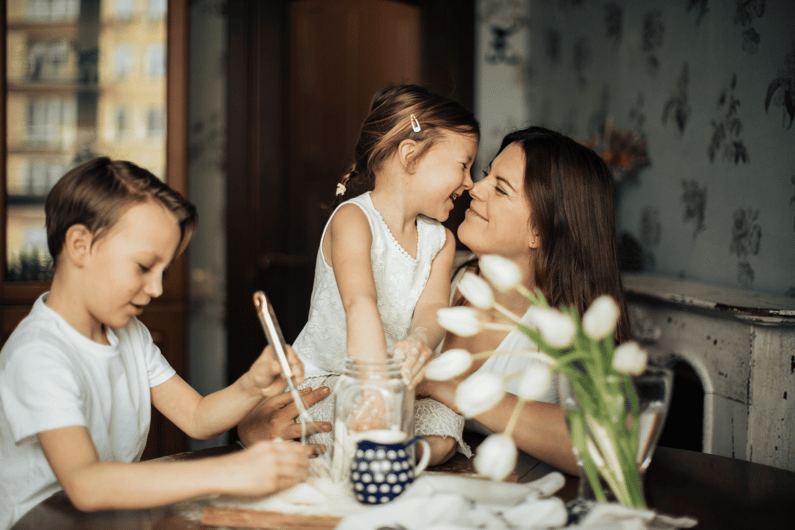 Mother's Day is celebrated on Sunday, May 10th this year. Have you thought of ways to celebrate the moms in your life?
Mothers, grandmothers, and mother figures in our lives are more than role models, they are the foundation we all rely on. They are the ones who are always willing to sacrifice for those they love, without question. This is why it's important that we take the time to show them just how much they mean to us.
If you don't already have a tradition, or you are unable to follow through because of social distancing, then we'd like to share some ideas for your mom to know how much you are thinking of her and appreciate all that she has done and continues to do.
Virtual Brunch
Set up a Zoom, Skype, or FaceTime meeting so you can eat together. Moms always love to see their children and grandchildren—why not brighten up her day by giving her attention if only electronically.
Subscription
Would your mom like to have a subscription that she wouldn't typically sign up for herself? There are many resources available today. Shipt is a great same-day delivery option that would make almost any mom happy! To see the cost and terms visit their website.
Chef for a Day
Moms love to have a day when they don't have to cook or do dishes. So, why not make the "sacrifice" and give her this gift. If you need recipes, we got you covered. Here are 77 easy recipe ideas to choose from.
Jewelry
Before you skip over this one, there's a unique option when it comes to jewelry. Did you know that you can send in mom's handwriting and have jewelry or even keychains made? This can be a very special gift, especially for those who have lost their mothers. Order your keepsake here.
Funny Video
Gather the kiddos and make a video. To make it more interesting and offer some laughs, ask them the questions on this video. With all of the captured thoughts and expressions from their children and grandchildren, they'll have happiness reloaded for years to come!
Coffee Membership
Could mom use java to keep her going? There are a ton of options for coffee subscriptions and we love Grounds for Change because it's family-owned and the coffee is organic. If you're unsure you want to commit to a monthly subscription, gift box options are also available.
Handwritten Note
A handwritten note is greatly appreciated and often treasured long after Mother's Day. Try writing a short poem, or simply express your appreciation of all the ways she makes your life easier or happier. If you are at a loss, we love this poem by Helen Steiner Rice and encourage you to print it out and give it to the special women in your life!
A Mother's Love
A Mother's love is something
that no one can explain,
It is made of deep devotion
and of sacrifice and pain,
It is endless and unselfish
and enduring come what may,
For nothing can destroy it
or take that love away,
It is patient and forgiving
when all others are forsaking,
And it never fails or falters
even though the heart is breaking,
It believes beyond believing
when the world around condemns,
And it glows with all the beauty
of the rarest, brightest gems,
It is far beyond defining,
it defies all explanation,
And it still remains a secret
like the mysteries of creation,
A many splendored miracle
man cannot understand
And another wondrous evidence
of God's tender guiding hand.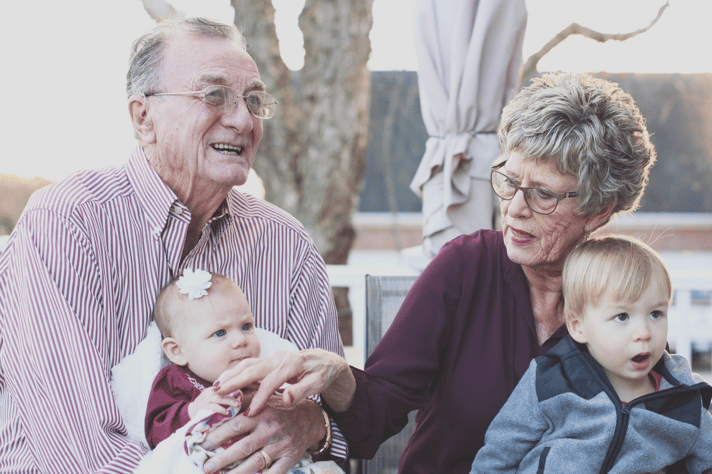 One of the most essential gifts for mothers is good health and Impact offers complimentary telehealth to its members. Why not schedule a visit through MDLIVE soon!
Tell those special women in your life thank you, hug them, tell them you love them, and let them know you see them and care.
Explore our blogs for good tips and check out our most frequently asked questions, or speak with a Customer Care representative today.
Have a safe, healthy, and happy Mother's Day!