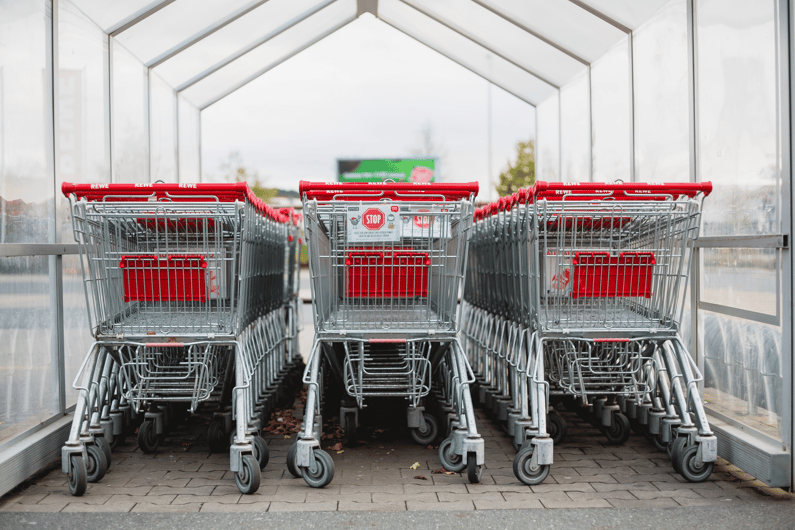 Would having your groceries delivered be a more affordable option?
Have you been contemplating a meal or grocery delivery service that would save you time and relieve stress? Recently, there has been a surge in grocery delivery memberships because having fresh produce and other food items delivered to your door will greatly reduce the amount of contact you have with others.
Isn't it strange that we care about that now?
Whether you're back at work or working from home, many of us have full schedules that don't always leave time for healthy eating, leaving us to make bad food choices. Eating on the go is always a simple choice, but as research has long revealed, fast-food menu items containing unhealthy levels of fat, salt, and sugar can quickly raise cholesterol and wreak havoc on our health.
This brings us to the proverbial fork in the road. Could we actually save money in choosing to have our groceries delivered instead of going to the store or picking up food at a drive-thru window?
Let's weigh in on the pros and cons.
PROS
Save Money (including gas) - Let's face it, when you see a sale on BOGO olive oil, you might just grab it, then get home and realize you already have an unopened bottle in the pantry and didn't need either one of those $11.99 bottles of EVOO. It was impulse buying—that's what they call it! Sticking to a list always saves money and having groceries delivered, completely removes the impulse from the buying only because items were on sale.
Save Time - Shop on your time. When shopping from home, you don't have to worry about store hours, waiting in line outside the store, or the traffic patterns and social distancing marks in aisles and checkout lines. Maybe the only time you get to pause and make a list is before bed. But with grocery delivery, you can relax and do your shopping morning or night, or even on your lunch break. Whenever you want, or whenever you have time, just add your items to the cart and check out.
Avoid Germs - Virus or no virus, disease-causing germs are always lurking, and the best way to avoid contact is not to touch a bunch of products on the shelves, or the payment card keypad at the checkout line.
Better Choices - Just the smell of freshly baked bread and cookies from the bakery could cause you to pack on the pounds and ruin your waistline. Not really, but it too can trigger behaviors associated with impulse buying. A recent study from Washington State University found that simple smells are powerful motivators to spending. Instead, plan your meals and only purchase the healthier items, cutting out temptation and making it much easier to avoid sweets and other snacks with high-calorie density and no nutritional value.
CONS
Missing Items - You may not get all of the items you want. If your shopper is at the store and an item on your list is unavailable, they will not grab a substitution like you would if you were shopping yourself. So, don't be disappointed if you don't end up getting everything you ordered.
Think Ahead - If you aren't the planning type, then you might struggle to come up with items you may need for the week ahead. Also, some services have a minimum spending amount, which means you need to be aware of what your needs are before you get started.
Fees - Since grocery delivery is not free, determine if the fees are worth it. There is usually an annual or monthly cost and there's an upcharge on many items because someone is doing the shopping for you. So, make a price comparison of the "DIY shopping," versus a "PA shopping" experience. Calculate what the difference in prices are for grocery delivery items and then decide if it fits in your budget.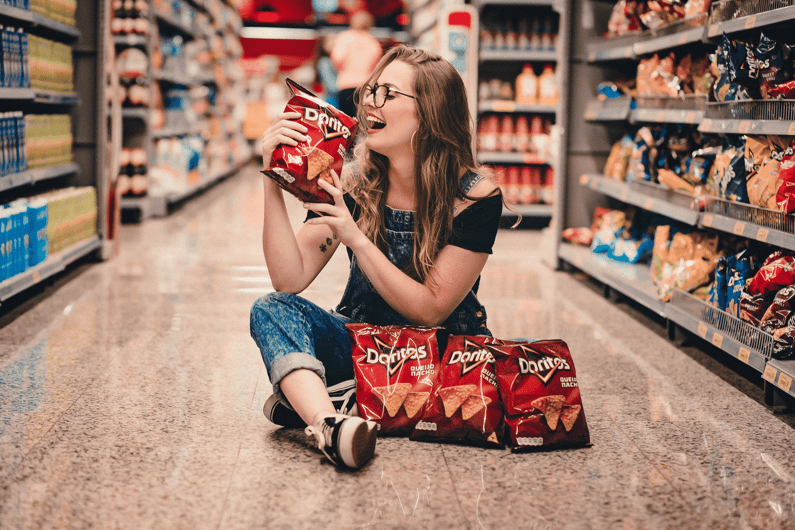 What's the best option then?
The answer is clear—it depends on your needs. Many of the food delivery providers have added contactless options, leaving your order in front of the door or on your porch.
Here's a handful of choices we encourage you to check out and compare.
DoorDash, Uber Eats, Grubhub, Bite Squad - These are door-to-door fast-food or restaurant delivery options. They all have their own app that you can download for free. There's usually

a delivery charge, however, many are offering specials due to COVID. Check their websites for a coupon code before placing your first order.
Shipt - Grocery delivery owned by Target. Their company website says, "Our members can expect to pay about $5 more using Shipt than they would on a $35 order purchased in the store themselves." Shipt charges $99 annually, or $14 per month for unlimited free delivery. You do the math!
Instacart - Available in all 50 states, and although a monthly membership is not required, it does save you from the delivery fee if you have one. Delivery fees start at $5.99 for non-members.
Amazon Fresh - Although not offered nationwide, the areas that do offer Amazon Fresh allow same-day delivery on some orders for an additional fee. Membership is limited to Amazon Prime members ($119 per year) and Amazon Prime Student members ($59 per year).
Walmart Delivery - Costs $98 per year or $12.95 per month. You can sign up for 15 days of free delivery. Most Walmart stores also have the free option to purchase your groceries online or through the app, and pick them up in their reserved pickup area.
Meal Kits - There are a ton of options when it comes to meal kit delivery. Blue Apron, Home Chef, Daily Harvest, and Dinnerly are just a few we recommend. These plans can be pricey, ranging from $6 - $12+ per meal. They are very convenient though, providing the recipe and the exact ingredients needed. There are also options for vegans and vegetarians. So, if you get stuck trying to come up with a meal plan for your family, this option takes all the guesswork out for you.
In the end, only you know what your family budget looks like and if the cost of delivery is peanuts, or worth its weight in gold. Time freedom and stress-free options alone could very well be worth the added monthly costs.
Speaking of time freedom, are you a Team National member? Have you become IMD Certified yet? Give us a call for more information at 855-378-6777, or chat with one of our Member Support Specialists.
The Impact Family is all about saving money, so we'd love to hear from you. What tips have you found helpful to save you money?
Please comment below!