It's the most wonderful time of the year! Shopping, special treats, family time, carols, traveling, house guests, parties, plays, did we mention shopping?
This special season should be filled with new memories and fun traditions that give your holidays special meaning. But sometimes, the holidays can bring meltdowns, depression, and, let's face it, debt.
So what choices are you left with so you don't lose your marbles?
1. It is what it is. Each day rather than getting frustrated over something you have no control over, simply accept it and move on to the next thing. Burn the cookies? No one will die from having store-bought cookies. Can't find that one gift your spouse wanted? They really won't mind an I.O.U.
2. Hydrate. This may seem silly, but really, we tend to drink less water and more caffeine when we are constantly on the go. Be mindful of how much water you are drinking, and bring along your favorite reusable water bottle wherever you go and sip it every time you get in your car. Dehydration can lead to headaches, exhaustion, and an overall grumpy mood—so drink up!
3. Eat

in moderation. There are a lot of treats that seem to pop up everywhere in December, which can be tempting. Don't be afraid to choose one item and then switch to healthier options. Too much sugar can cause a headache and lead to a sugar crash and decrease productivity.
4. Find balance. Setting boundaries for your time and your diet will not only help your body to stay strong but will also lead to better mental health, decreasing the chance of stress.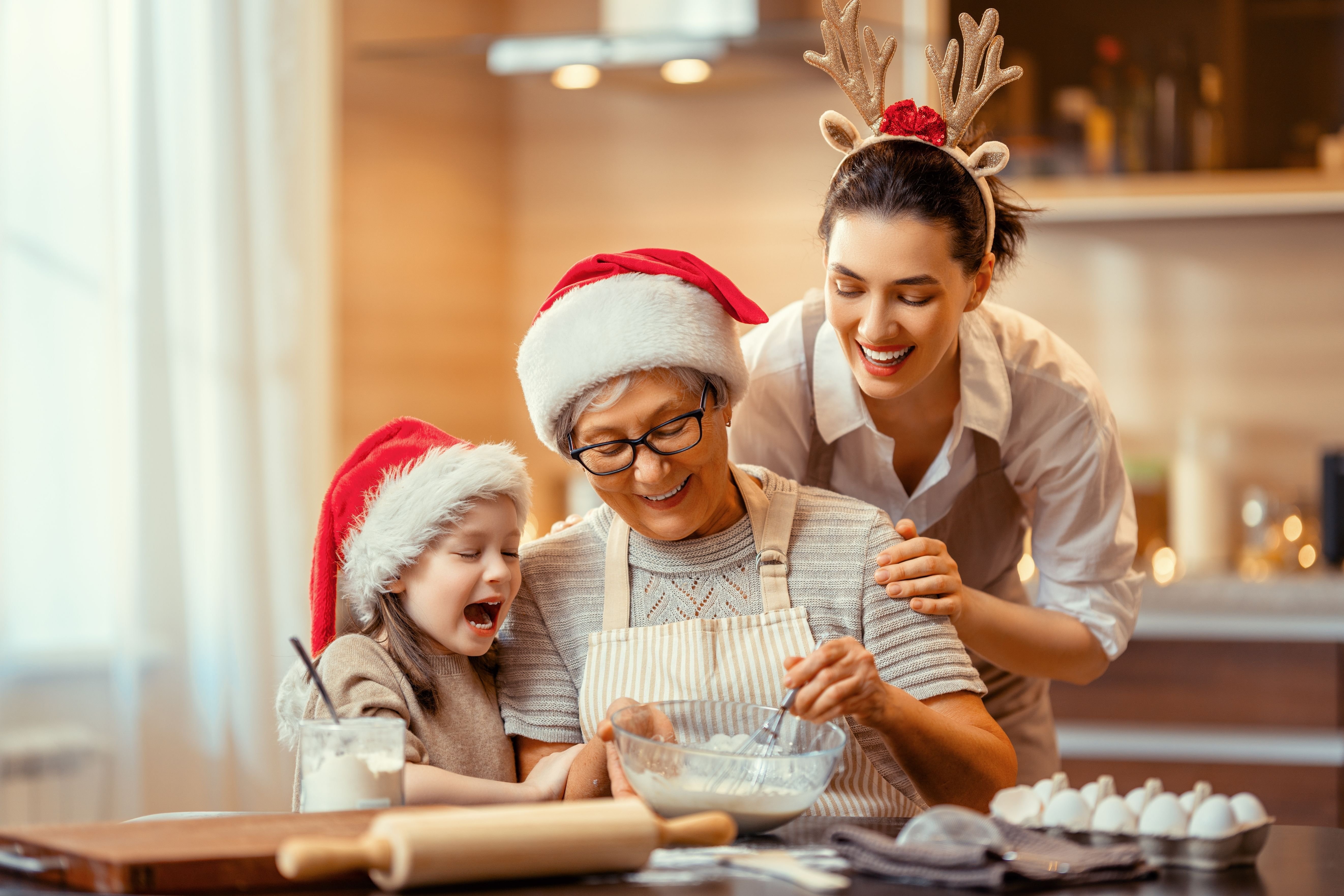 5. Look for shortcuts. If time is your enemy, then shop online. If you can't decide what to buy that difficult teenager, ask them to create a wishlist on Amazon. Don't have time in the evenings to cook a balanced meal? Try a delivery service for the month of December.
6. Spend time breathing in the fresh air. A lunchtime stroll a few times of week exposing you to natural sunlight will go a long way to alleviate the blues. If you work from home, consider moving your desk so you have more sun exposure. If that's not an option, grab your laptop and work outside for an hour.
7. Be present. Don't read that incorrectly, we aren't suggesting that you are a present. Rather, if you are at work, don't shop online. If you are at home, don't check your work e-mail. If you are holiday shopping with your family member, keep your phone away. Multitasking can be good, but it can also lead to exhaustion and frustration. Just be present.
Tis the season to be jolly, don't let this one slip away. Spend time doing what matters.
If you missed our blog post of Helpful Websites and Apps to make your life easier, then check it out now and save yourself some headaches.