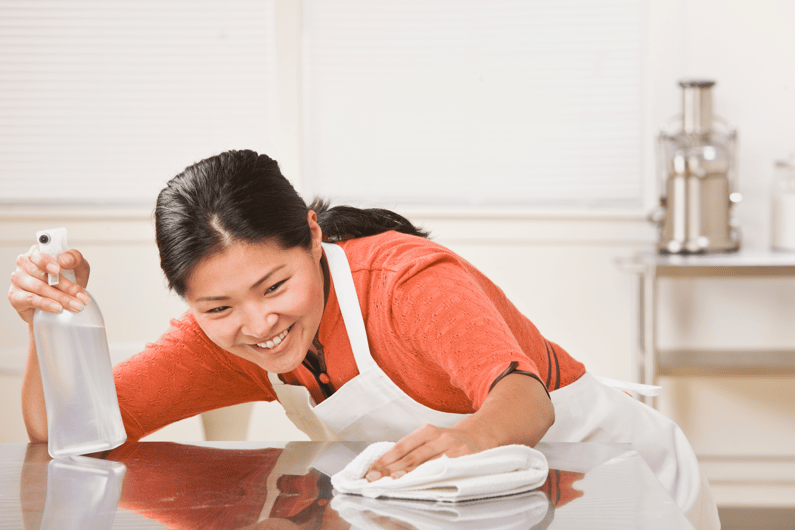 Spring is here!
Have you found yourself staring at your closets and wondering how they got to the current state they are in? You are not alone!
We all have things we hold on to for a little too long. Why do we keep things that don't fit us or are broken anyway?
For some, decluttering and organizing bring a sense of calm, and then for others, it is overwhelming and stressful. Here are a few tips to reduce stress.
Set a Time Limit
Make a list of all the rooms, closets, and spaces you need to clean. Estimate how much time you think it'll take to get each space decluttered, cleaned, and organized.
Make a Checklist
Checklists help you stay focused. You can quickly look through your list, check tasks off, and finish your spring cleaning quickly and efficiently. Once you've eliminated unwanted items, try finding creative ways to optimize your space.
Spread It Out
Rather than tackle cleaning your entire home in a day or one weekend, just spread it out. Make a plan to only tackle one big job each weekend, then complete smaller jobs during the week. For example, spring cleaning your kitchen most likely will end up being a big job, while cleaning your hall closet shouldn't take more than an hour. It's something you can do in the evening. There are some handy apps to help you create up a plan.
Gather Your Supplies First
Before you clean any space, decide on what supplies you will need and gather them first. Consider grabbing a plastic bin for cleaning supplies from your local dollar store. Assign a bin for each space. For example, your bathroom will have a designated cleaning supplies box. Your kitchen will have another. In addition to the cleaning products, you will also need tools, so don't forget those!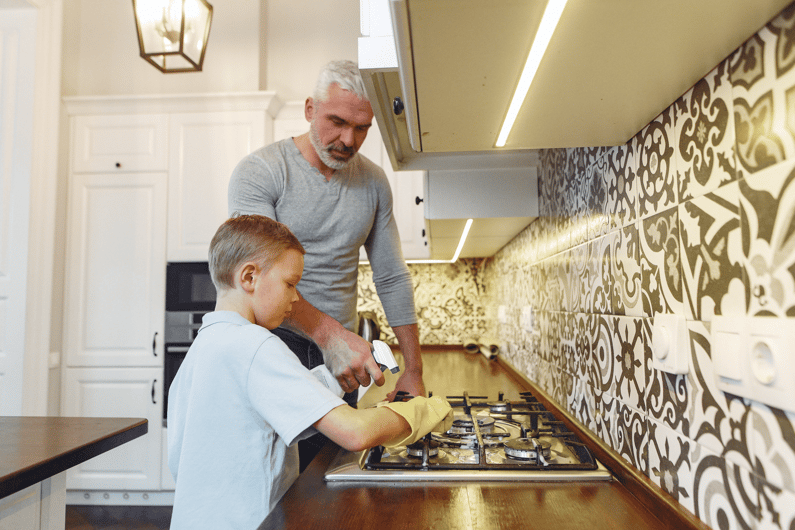 Spring cleaning hacks can help you save time and money.
Add a Lazy Susan to your fridge to prevent losing track of smaller items.
Disinfect your sponge. Put the wet sponge in the microwave for one minute on high. Just one minute of microwaving is sufficient to kill bacteria and make it like new.
Clean the garbage disposal. Sprinkle a half-cup of baking soda, followed by a cup of white or apple cider vinegar into your garbage disposal. Let the mixture foam and sit for about five to ten minutes. Then, turn on your disposal and while running cold water to distribute the mixture will flush through.
Clean your stovetop. Combine equal parts of dish soap and baking soda in a small bowl. Mix it together until it starts to become a frosting-like consistency with a foamy texture then apply it to your stovetop.
Use a lemon to clean stainless steel faucets. Lemon and salt will work great together to remove the discoloration in your faucets. If your sink is smelling less than fresh, squeeze the juice of three lemons down the plughole and leave for at least an hour without running any water through it. Then gently pour boiling water down the plughole to help flush out the build-up of grease and grime causing the smelly odors.
Clean your walls and ceilings. Take a clean, damp dust mop and wipe your walls and ceilings.
Get rid of pesky scuffs, marks, and blotches on your walls with a

magic eraser

.
Don't crawl around on your knees, dusting the baseboards—do it with a broom instead. Using a rubber band, secure a damp rag or pillowcase to the head of the broom and get to dusting!
There are many clever ways to cut down on cleaning time that will leave you beaming with accomplishment while giving your home the sparkling shine it deserves. Don't be afraid to Google or look on YouTube for cleaning hacks like this one.
If you feel like you never have the time to get the spring cleaning done, then hop over to our Time Management blog for some inspiration.