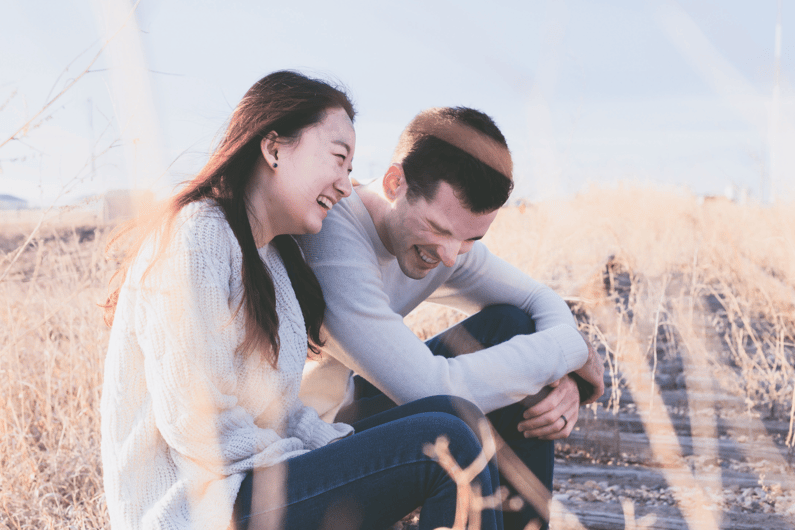 Keeping in theme with ways to reduce stress, did you know that giggles are just what the doctor ordered? Laughter is a natural medicine that can help your mind, your body, and your soul.
If you struggle to deal with stress and the overwhelming responsibilities that are on your plate right now, take a few moments to learn the benefits of laughter and some suggestions as to how you can have more of it in your life!
There are numerous health benefits. Here are just a handful.
As you begin to laugh, it lightens your mood and stimulates your organs. Laughter can stimulate your lungs, heart, and even your muscles, as well as increase the endorphins that are being released by your brain.
We all have stress responses in our bodies, and laughter can help to relieve that. A belly laugh can fire up and cool down this response.
Laughter helps to reduce blood pressure. People with lower blood pressure have a reduction in stroke and heart attack, so get to giggling!
Laughter will stimulate circulation, promoting muscle relaxation, and both help to reduce physical symptoms of stress.
Laughter can help to decrease body pain as it is a natural painkiller.
Tones the abs. Laughter uses stomach muscles, causing them to expand and contract. This certainly seems like the better option when trying to tone the tummy.
Boosts T-cells. There are immune system cells called T-cells that help your body ward of sickness and disease. When you start to laugh, T-cells are activated. Runny nose? Try watching some funny cat videos!
Decreases anger. When you have lost your patience and anger starts to build up, laughter can quickly defuse that fire from starting and turn a difficult situation into something smaller.
Laughter increases your overall sense of well-being. A positive outlook can greatly impact your health, so keep smiling and laughing!
Strengthens relationships. Sharing laughter with those you spend time with can strengthen your bond by helping you feel more connected to them.
How can you add more laughter into your busy life?
Visit a local theatre to watch a light-hearted show. Some regions have

tours listed here

.
Surf YouTube for funny videos. If you haven't watched "try not to laugh" videos on YouTube yet, hop to it! Another great choice is

funny pet videos

. Your face will hurt from laughing so much!
Read a funny book. Many local libraries now have apps you can download to check out books virtually, so check your library's website or give them a call!
Hang out with funny people. Do you have friends or family members that always make you laugh? Give them a call or set up a Zoom video if you can't be near them.
Surf Pinterest for Dad Jokes.
Adjust your environment by adding funny toys to your workspace.
Find a funny meme account and follow them on Instagram.
The Harlem Globetrotters always put on a good show, but their tour is on hold due to COVID-19. They still have some great

content on their site

that is fun for the kids. Plus, you can sign up to get an email of updates, so you know when their shows start again.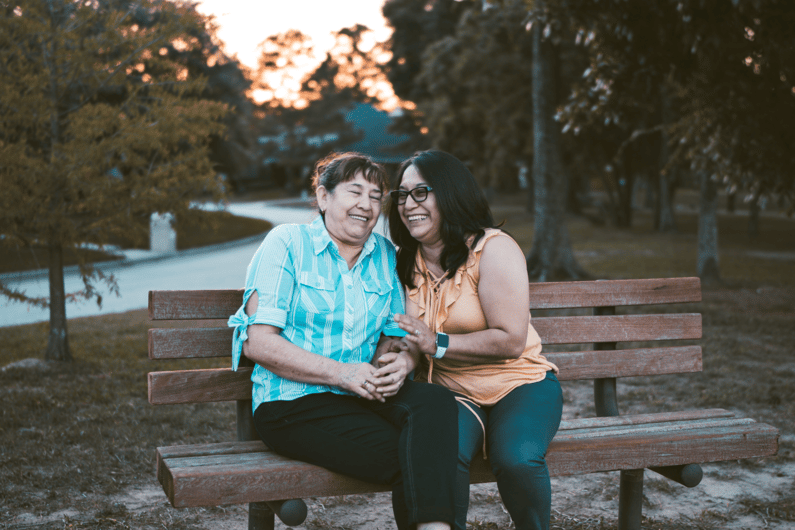 "Wit is the key, I think, to anybody's heart, because who doesn't like to laugh?" – Julia Roberts
Whether you are stressed about your current to-do list, a financial situation, a health concern, or any other stressor in your life, spend a few minutes a day to strengthen your mindset and find some humor.
Laugh a little or laugh a lot; it's a simple and basic thing available to you at any time. So enjoy life, smile more, and take time to giggle!
Looking for more ways to lessen anxiety and stress? Check out our blog with tips on how you can start loving your life.