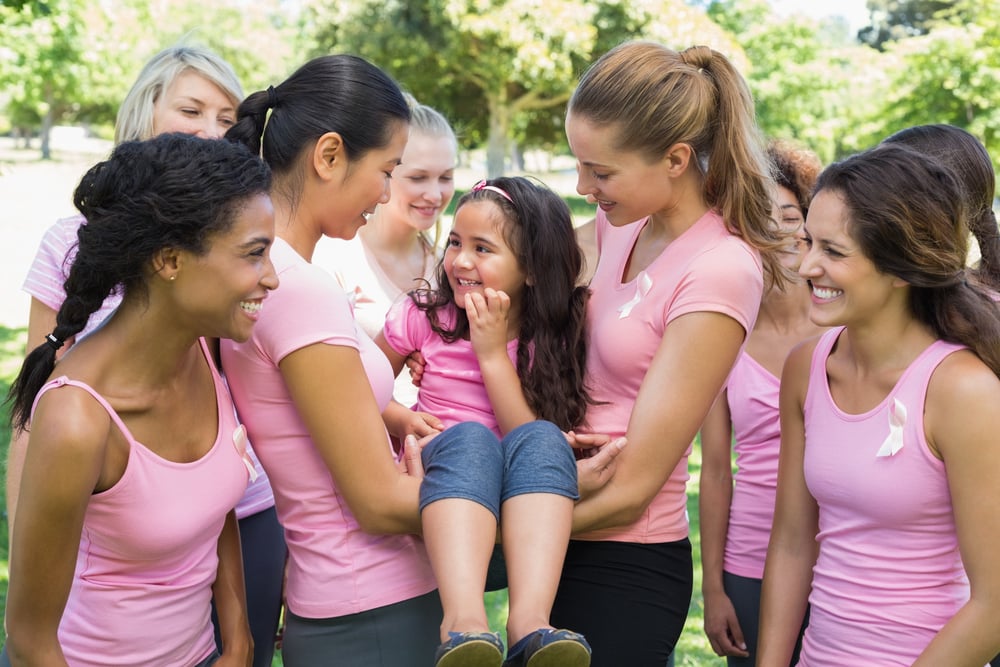 It has been three decades since breast cancer awareness month has been a commonly-regarded cause in October. Many wear pink to sporting events, we are reminded of breast self-exams, and most of us can raise our hands when asked if we know someone, or we are that someone who has been diagnosed with breast cancer.
The truth is, wearing pink and talking about people we know who have had breast cancer raises awareness, which is critical to early detection, but the number of people this disease impacts in our world today is vast and honestly, overwhelming. According to the American Cancer Society, there are currently 3.1 million breast cancer survivors in the United States; treated and still receiving treatment. They also predict that in 2019, 268,600 new cases of breast cancer will be diagnosed in women, and 41,760 will die this year from breast cancer.
New advances are always being made in the field, but we all know they aren't happening fast enough to save us from the pain of illness, loss, and grief that breast cancer brings. Prevention is preached, yet how many healthy people are actually taking it seriously? Risk factors that people have no control over exist; however, there are also simple things we can incorporate into our daily lives to limit them. And, there are also a few myths on social media that while spreading like wildfire, we will debunk.
Limiting Your Risk Factors
Studies show that women who have three drinks per week are 15% more likely to develop breast cancer than those who don't drink at all. As the number of drinks per day increases, so does the risk.

Girls who begin drinking early, specifically between the ages of 9 and 15, and drink 3 to 5 drinks per week, have three times more risk of developing breast lumps that put them at even further risk for cancer.



Unhealthy weight

While it hasn't been proven that certain vitamins or diets can specifically reduce breast cancer, maintaining a healthy weight is important to reduce the risk.



Being overweight or obese, especially after menopause is

particularly risky.

When women reach menopause, their ovaries stop producing estrogen and the estrogen will come from their fatty tissue. Thus, having more fat can raise

estrogen levels and put

women at higher risk for breast cancer.
Incorporating physical activity is beneficial not only for its fat-burning effect, but also on hormones and energy balance.



There are different kinds of hormone therapy, and when used after menopause, these therapies can put you at a higher risk of breast cancer and late-stage breast cancer.
The good news is the risk typically returns to normal levels within five years of stopping hormone therapy treatment.
There are few reasons to utilize hormone therapy after menopause, and women undergoing hormone therapy should speak with their doctor about the true benefits vs. the risks associated with it.
Mythbusters

Antiperspirants
Research does not support the idea that antiperspirants lead to breast cancer for any reason.

Bras
Rumors led people to believe that bras cut off circulation to lymph nodes (especially when worn overnight), but there is no basis to this claim or any research to support it.


According to the National Breast Cancer Foundation, breast cancer cannot be prevented, but you can take steps to detect it early.

Comment with your tips or survival stories!