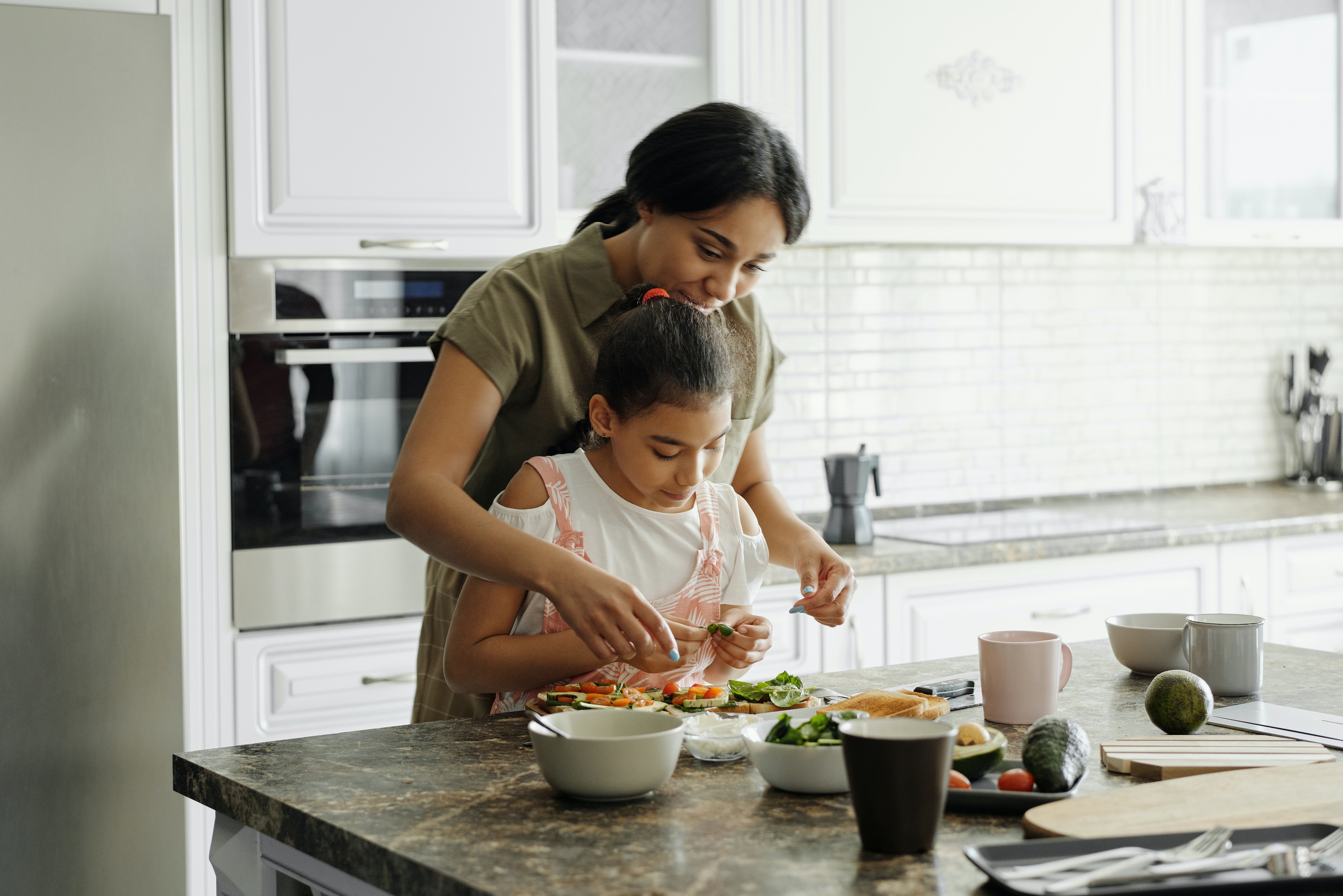 Parents across America are doing their best to be teachers, coaches, employees and/or spouses and more! We know how difficult this can be and one thing you need more of is time. A simple solution to gaining back some time is to have some easy dinner recipes handy.
We have compiled a list and tips for easy meal preparation, so you won't have to stand staring at the freezer at the end of a long day.
When grocery shopping, think of every meal you'll be making for the whole month. Buy all of the necessary ingredients to make these meals. To make it easier and keep yourself organized, download a grocery list app like AnyList or Cozi.
4 Tips to Make Life Easier
Stock up on supplies. Having them at hand always makes it easier when trying to throw together a meal last minute. Sometimes, 1-ingredient, 2-ingredient, or even 3-ingredient recipes are enough to save dinner every once in a while. As long as it's yummy, the kids will be happy. Who knows, your emergency grilled sandwiches might even be their favorite comfort food.
Sometimes setting up a routine makes everything easier! If Fridays are fried rice days, then everyone already knows what to look forward to and what they need to do to help.
Cook extra. Why not double the recipe and freeze half? Write the heating instructions on the package with a Sharpie and save even more time in the future, if you're looking to plan meals a month at a time.
Dump dinners. If you haven't googled dump dinners, go ahead and do that now. We'll wait. Amazing right! Dump dinners will save you time and also prevent "headaches." Dump the ingredients and go back to work. It's that easy.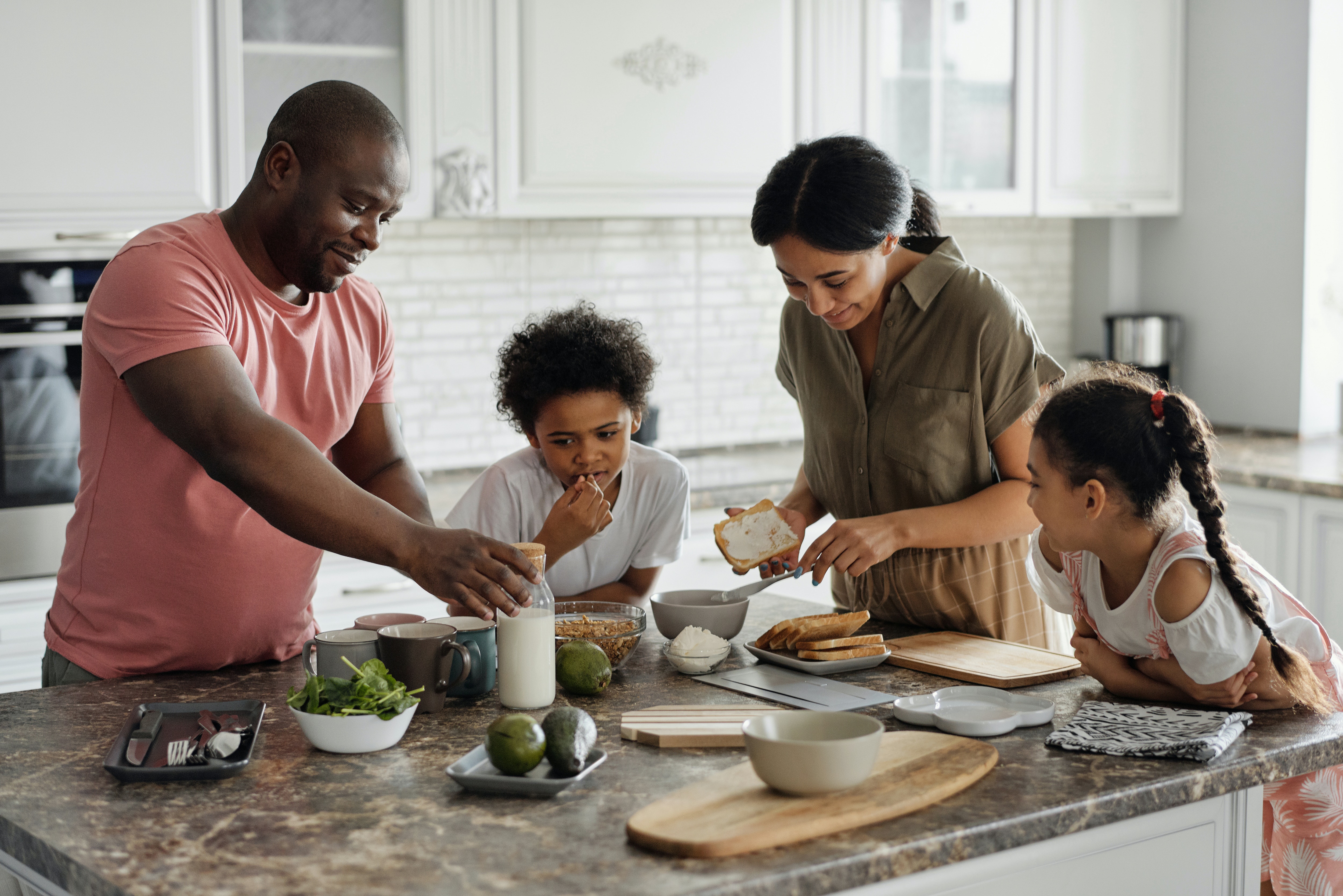 Now, let's get to the recipes.
Fajita Bowl
A fajita bowl is a perfect solution to satisfy your Tex-Mex cravings and help you use that giant stash of canned beans in the back of your pantry. This is also a great recipe to make ahead of time for lunch or dinner. For a vegetarian fajita bowl recipe click here.
Garlic Chicken and Veggie Pasta
This delicious dish is simple but full of flavor. Choose vegetables that your family loves—this recipe is easily adaptable. Switch out different types of pasta to keep the family guessing. To see this easy meal-prep recipe click here.
Slow-Cooker Corn Chowder
This easy slow-cooker recipe is great for those chilly nights. This is also a great dish that freezes well. Be careful not to overcook it, or your potatoes will burn. Your family will love you for this one! Get the recipe here.
Slow-Cooker Cubano Sandwiches
This dump dinner is full of flavor and versatile. You can make it a sandwich, put it on a bed of rice, or eat it by itself to save those carbs. If you love Cuban food, this recipe is for you!
Dill Pickle Hamburger Pizza
Combining hamburger and pizza? The hubby will like this one! This recipe is both fun to make and delicious. Make sure to include the kiddos when putting this recipe together.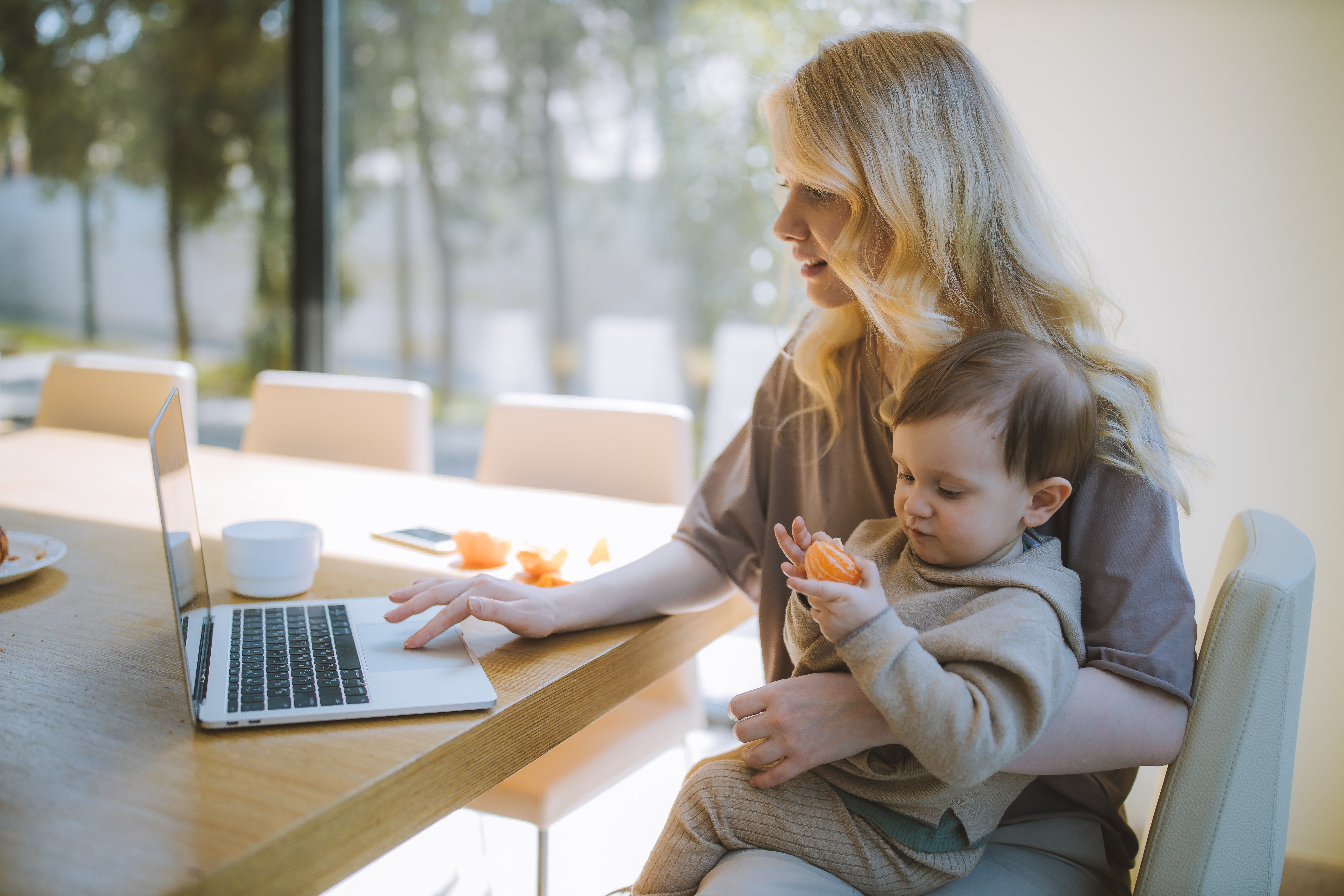 Whether your work-from-home status is COVID induced or not, juggling all of the things life is throwing at you right now can be stressful. Find what works for your needs and don't feel guilty if you are too tired to cook.
"You're braver than you believe, and stronger than you seem,
and smarter than you think."
- Christopher Robin (A.A. Milne)