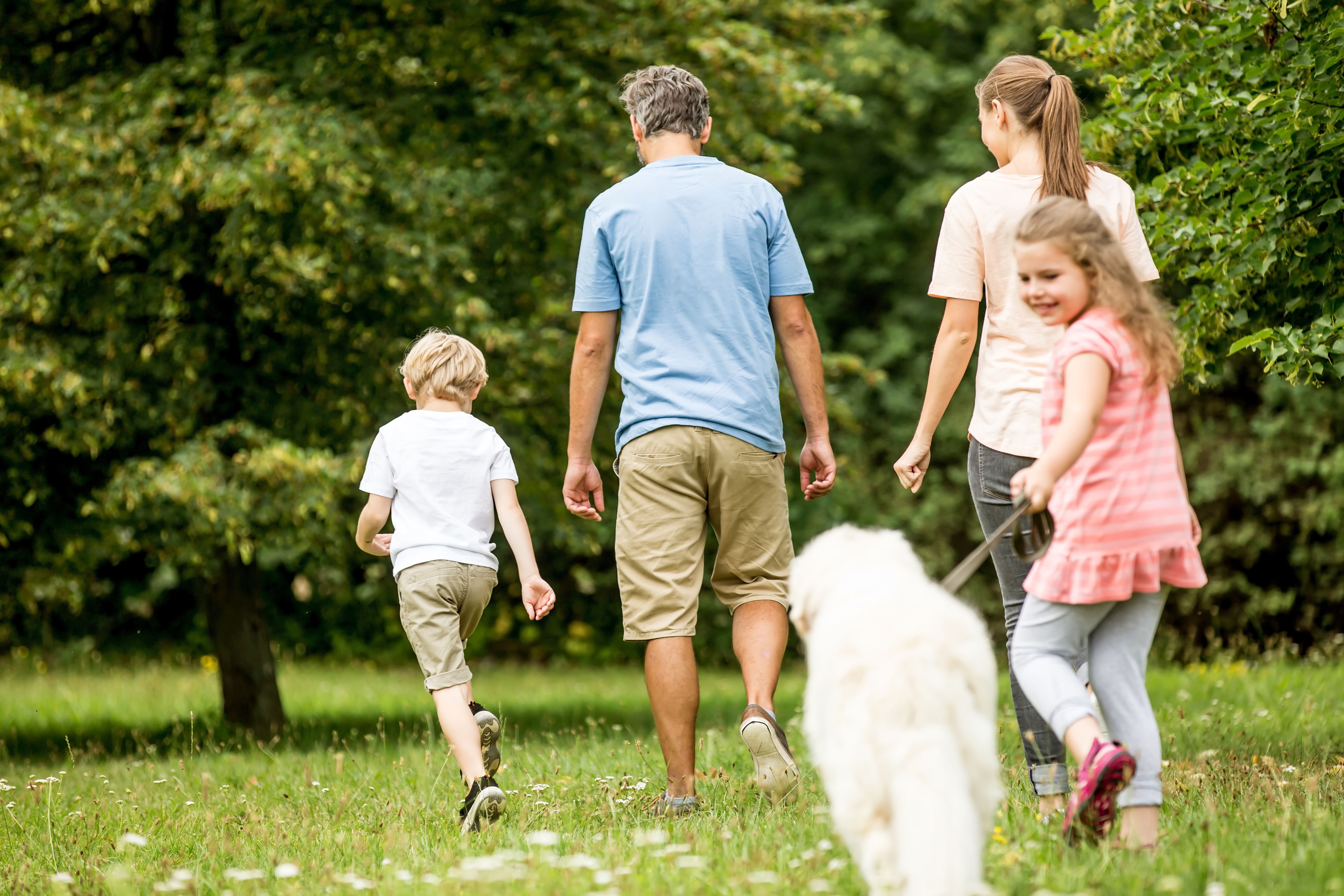 Fun Ways To Increase Your Family's Fitness Levels
Regular daily exercise can help improve a child's sense of well-being, which may increase their energy level and help them sleep better.
Choose times of the day or week when everyone is most likely to stick to the schedule.
Choose activities that require movement, such as bowling, catch, or miniature golf.
Set family fitness goals. Make getting in shape a family commitment.
Be good role models. Kids imitate their parents' actions, they will adopt a healthy lifestyle and make exercise a priority if their parents do.
Let your kids take turns picking the family activity.




1. Take the dog for a walk. This is a great way of getting everyone out of the house while walking the dog at the same time. Choose a time of day that everyone will be home and when the sun has gone down.


2. Have a treasure hunt. Hide some things that are interesting or valuable somewhere in the home or yard. Put together a "treasure map" for others in the family to find it. Make it even more fun by creating teams. Include exercises on the map, like the hunting team has to do 10 jumping jacks before moving on to the next step.


3. Fly a kite. Need a break from the indoors and want to get the kids from the screen? Go outside and fly a kite! Kite-flying is an excellent way to get exercise. Fly in your backyard, at the beach, or in a local park.


4. Take more steps to the store. When you go shopping, park at the very end of the parking lot. Make this a regular thing to have everyone easily increase their steps every day.

5. Play silly "old school" games. Have a sack race in the yard, hula-hoop, play tag, kickball or "Red Light Green Light." The goal is to get moving and you can have fun while burning calories.


6. Have a dance-off. Turn up the tunes and dance. Some studios offer family classes or watch a video at home and learn a new dance!


7. Get in the water! Go for a swim, kayaking, paddle boarding, or tubing. Don't forget to hydrate and wear sunscreen.


8. Play some outdoor games to stay active. Croquet, bocce ball, horseshoes, cornhole, and ring toss are all easy games that can be played by a variety of ages.






Before starting new physical activity, talk with your pediatrician about your goals, especially if you have a child with medical concerns.