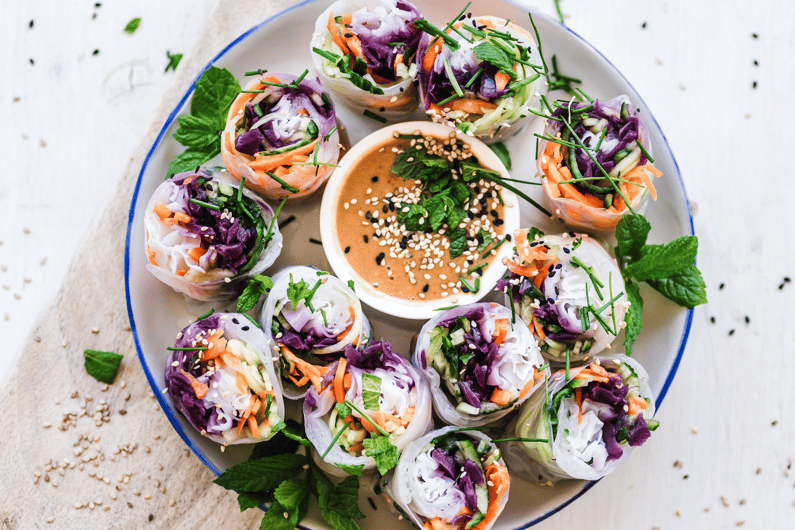 National Eat Your Vegetables Day falls on June 17th this year. No, we didn't make this up because your mother told us you weren't eating your veggies.
This is an opportune time to talk not only about the importance of veggies, but different ways to eat them. So, if you are having trouble getting in the recommended amount of daily vegetables, try out some of our suggested ideas.
What are the daily recommended amounts, you ask? It's not so cut and dried! The amount of vegetables you need to eat depends on a few things: age, sex, and your level of physical activity. For this reason, the amount each person needs can vary between 1 and 3 cups a day. Those who work out and are very physically active may need more.
Nutritional Value of Vegetables
Did you know that those who eat more vegetables as part of an overall healthy diet, are likely to have a reduced risk of chronic disease? Vegetables provide nutrients vital for the health and maintenance of your body.
Most vegetables are low in fat and calories. None have cholesterol.
Vegetables are a natural source of many essential nutrients, such as potassium, dietary fiber, folate (folic acid), vitamin A, and vitamin C.
Vitamin A keeps eyes and skin healthy and helps protect against infections.
Vitamin C helps heal cuts and wounds, keeps teeth and gums healthy, and aids in iron absorption.
Diets rich in potassium may help to maintain healthy blood pressure.
Vegetable sources of potassium include sweet potatoes, white potatoes, white beans, tomato products (paste, sauce, and juice), beet greens, soybeans, lima beans, spinach, lentils, and kidney beans.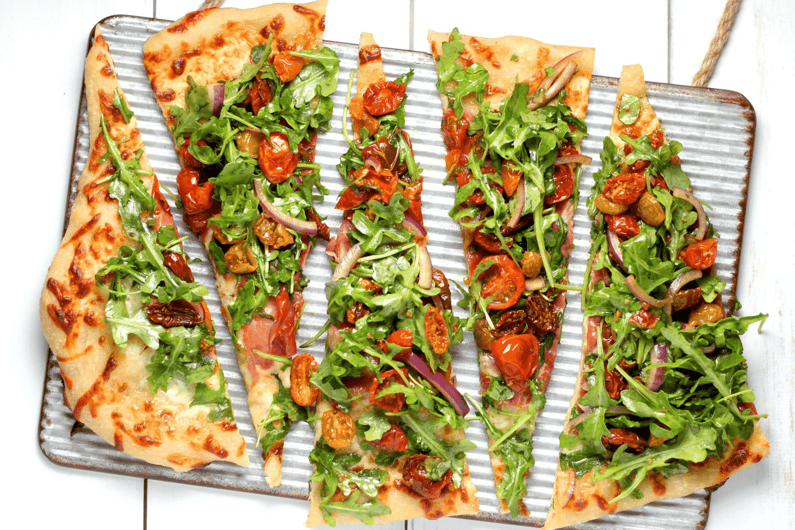 7 Creative Ways to Eat Vegetables
Veggie Noodles. Pasta lovers who feel guilty after eating a lot of carbs will appreciate this popular alternative. Look for veggie noodles in your produce section, pasta aisle, or frozen foods area.

Smoothies.

This is a smart way to sneak in veggies for the kiddos. The choices are endless—we'll get you started with ten options.

Cauliflower Crust.

Cauliflower is a "magical" vegetable that is very diverse. Cauliflower rice is the base of the crust. You can make it yourself with this recipe or you can find it in the freezer section. Although not advertised, many pizza shops now have this option if you ask for it. You may pay a little more, but your waist will thank you!
Veggie Omelet. While eating vegetables for breakfast may not sound appealing, it can be delicious! Try chopped spinach with egg, add in green and red peppers, and fold them into a tortilla to make a breakfast burrito!
Lettuce Wraps. This is a great way to reduce carbs. Replace bread by wrapping your sandwiches with lettuce. Many restaurants will swap out bread for lettuce, you just have to ask.
Vegetable Sushi. Not everyone loves raw fish, but sushi is still a great option for lunch or dinner. Request brown rice and veggies only.

Meatless Monday.

Stir fry is a great dinner to experiment with. Here's a recipe to get you started.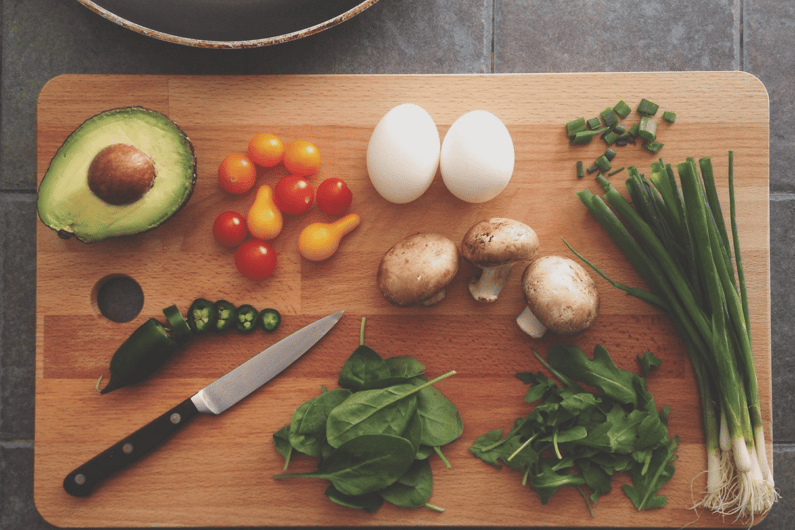 We should all be eating fruits and vegetables as if our lives
depend on it—because they do. – Michael Greger
Your health should be a top priority. You can start today but implementing some of our suggestions. Try adding a new vegetable each week to avoid getting bored.
Impact cares about your health and wants to help you live a healthy lifestyle.
Find out how you can save on your healthcare and use the savings to promote a healthier lifestyle by eating organic, joining a gym, or planting your own food.
We want to hear from you. Whether you have questions or wonder how healthcare sharing works, give us a call or chat with us on our website.
You won't find any pushy sales reps., only people who want to share the good news of this great alternative to health insurance.