What To Do with Leftover Halloween Candy
Wondering what to do with your child's leftover Halloween candy?
We're here to help, and no, we aren't going to suggest that you stash it and eat it after the kids are in bed. But, P.S. we won't judge if that's what you choose.
Want to get a little fancy? Try making candy bark.
Melt the chocolate of your heart's desire and pour it into a baking sheet lined with parchment paper. Sprinkle chopped-up Halloween candy and refrigerate until cooled and hardened. Remove parchment paper, break it into pieces, and try not to eat it all in one sitting! Add in pretzels, nuts, and anything else you'd like.
Make gourmet candy popcorn.
Make your popcorn and sprinkle it with chopped-up candy bars like Snickers, Mars, or Kit Kat. M&M's would also be a great choice that doesn't require chopping!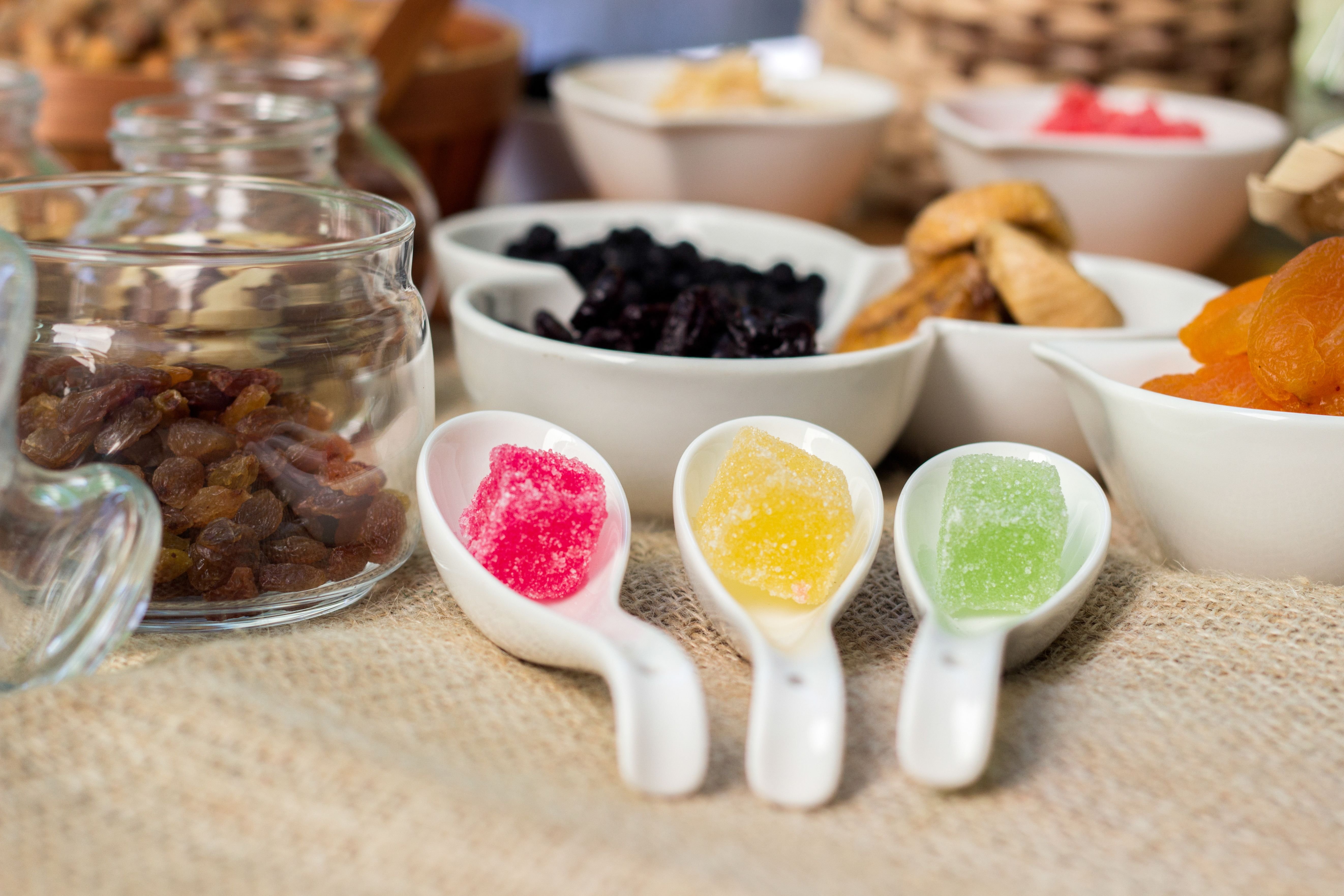 Mix up some trail mix.
Create a delicious bowl of trail mix starting with your favorite cereal like Chex, and add in nuts, pretzels, and leftover candy bits.
Brace yourselves. Make dessert nachos. Yep, we went there.
Take apple slices or pretzels to replace a typical nacho chip and drizzle with your favorite toppings like caramel or chocolate sauce. Lastly, add in that chopped-up Halloween candy.
Make fruit pops.
Dip your favorite fruit, like bananas or strawberries, in chocolate and roll them in crushed candy.
Save for later.
You can freeze leftover candy for up to 10 months to use later. They would come in handy for your gingerbread house decorating, or throw them in cookies or brownies.
Thaw it out for Thanksgiving and make a trail mix bar so everyone can take some home. This is a cute idea to make a Blessing Mix.
There are at least two programs where you can donate your candy to troops serving abroad: Treats for Troops and Operation Gratitude.
Get creative with these sweet ideas!