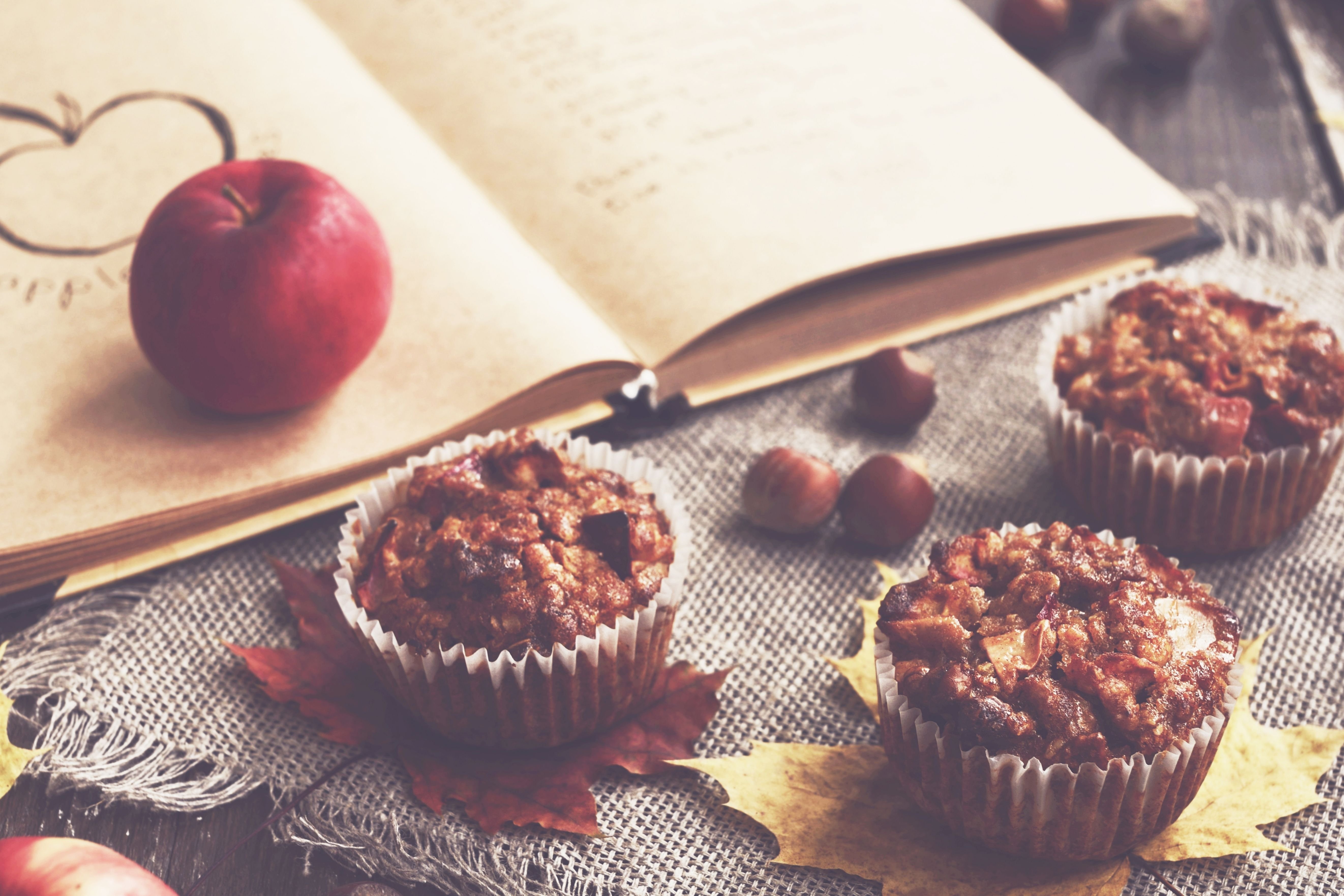 The fall season brings trips to the pumpkin patch and apple orchards, which is the perfect reason to come up with some apple recipes to bring some joy to your family and friends. Tuck these away for the holidays, which by the way, are just around the corner!
Apples are one of the most popular fruits, and that's good news since they are full of nutrition. Apples vary in size, but in general, they are a low-calorie, nutrient-dense food, providing fiber and micronutrients, such as potassium and vitamin C. Just one medium apple equals ½ cups of fruit. To get the most nutrition, it's best to leave the skin on since it contains half of the fiber and many of the polyphenols. Polyphenols are a plant compounds full of health benefits.
Dutch Apple Cake
Ingredients
3 medium tart apples; peeled and cut into 1/4-inch slices (3 cups)

3 tablespoons, plus 1 cup sugar; divided

1 teaspoon ground cinnamon

2/3 cup butter; softened

4 large eggs (room temperature)

1 teaspoon vanilla extract

2 cups all-purpose flour
Instructions
In a large bowl, combine apples, 3 tablespoons sugar, and cinnamon. Let stand for 1 hour.
In a separate bowl, cream the butter and remaining sugar until light and fluffy, approximately 5-7 minutes. Add eggs, one at a time, beating well after each addition. Add vanilla. Combine flour and salt, adding slowly to the creamed mixture, then beat until smooth.
Transfer to a greased 9x5-inch loaf pan. Push apple slices vertically into the batter, placing them close together.
Bake at 300°F for 1 ½ to 1 ¾ hours or until a toothpick inserted in the center comes out clean. Cool for 10 minutes before removing from pan to a wire rack. Serve warm.
Baked Apple Slices
Ingredients
3 large tart apples; peeled and sliced

3/4 cup sugar

1/4 cup apple cider or juice

1 tablespoon all-purpose flour

1 tablespoon ground cinnamon

1/4 teaspoon ground nutmeg

1/4 teaspoon ground ginger

1/4 cup butter

1/2 cup walnuts or raisins

Vanilla ice cream (optional)
Instructions
Preheat oven to 350°F . Place apples in a greased 1-quart baking dish. In a small bowl, combine sugar, apple cider or juice, flour, cinnamon, nutmeg, and ginger; pour over apples. Dot a bit with butter.
Sprinkle with nuts and bake uncovered until apples are tender about 45-60 minutes. Serve warm with a dollop of ice cream on top.
Homemade Applesauce Granola
Ingredients
4 cups rolled oats

1 cup cashews, sunflower seeds, sesame seeds, or chopped walnuts

½ cup applesauce

1/3 cup neutral oil (like canola or coconut

; if using coconut, melt it first)

1 teaspoon cinnamon

1 teaspoon vanilla

2 tablespoons honey or maple syrup (optional)
Instructions
Preheat the oven to 300°F, then select a baking sheet with a rim and line with parchment paper.
Chop the nuts of your choice in a blender or food processor.
Stir all of the ingredients together in a medium bowl and pour evenly onto the baking sheet.
Bake for 40-45 minutes or until lightly golden brown. (You can stir halfway through if you'd like.) Remove from oven and let cool fully in pan.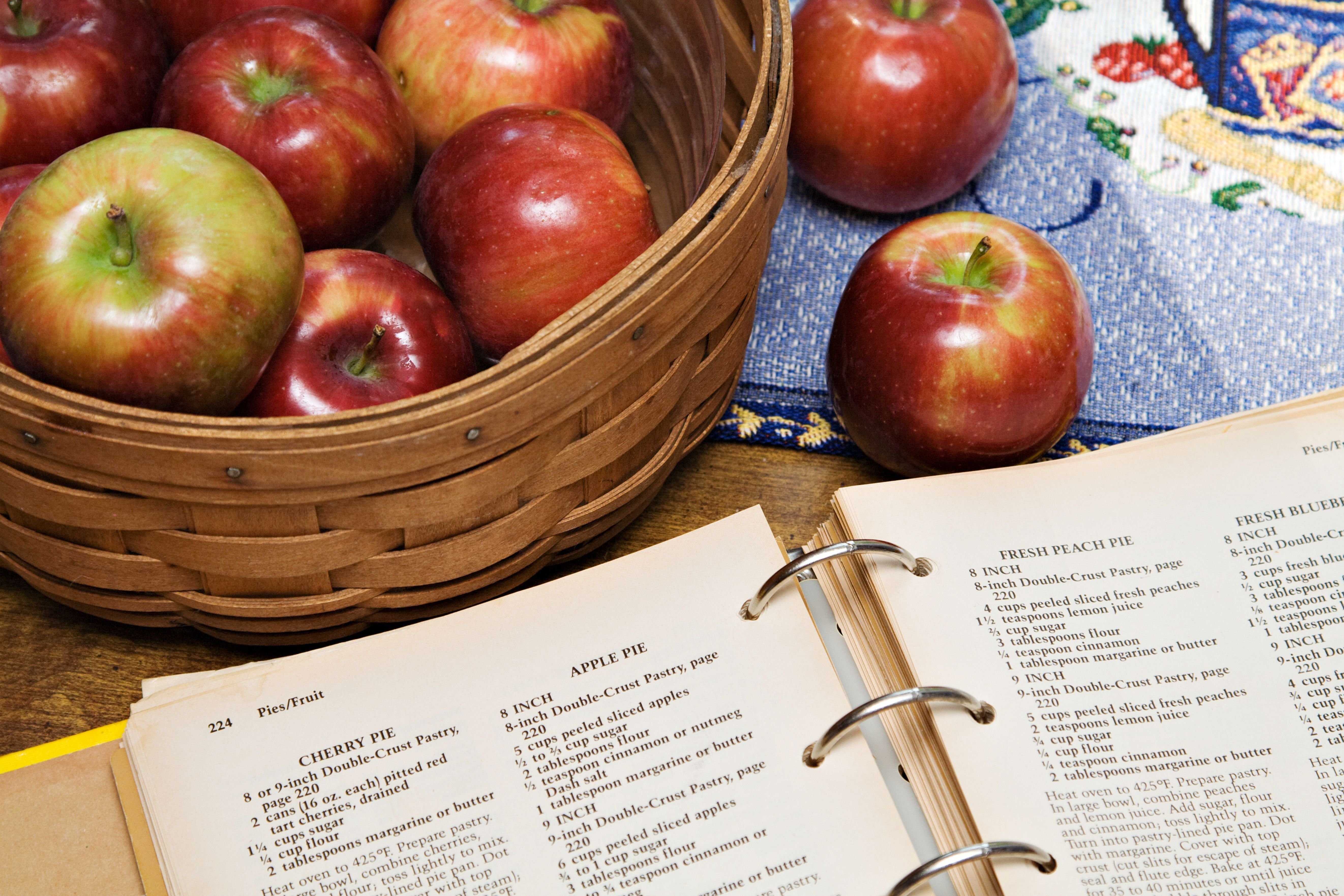 Apple Storage
Wondering how to store your apples? You should store apples at room temperature for approximately 1-2 weeks, or in the refrigerator for 1-2 months. Frozen apples may last up to 8 months. When you are ready to use the apples, make sure to wash them thoroughly to remove pesticides and wax.
Apples are a great option for a variety of dishes, including bread and desserts, and applesauce is a popular substitute for cooking fats while baking; adding moisture and softness to your recipe.
What's your favorite apple recipe?