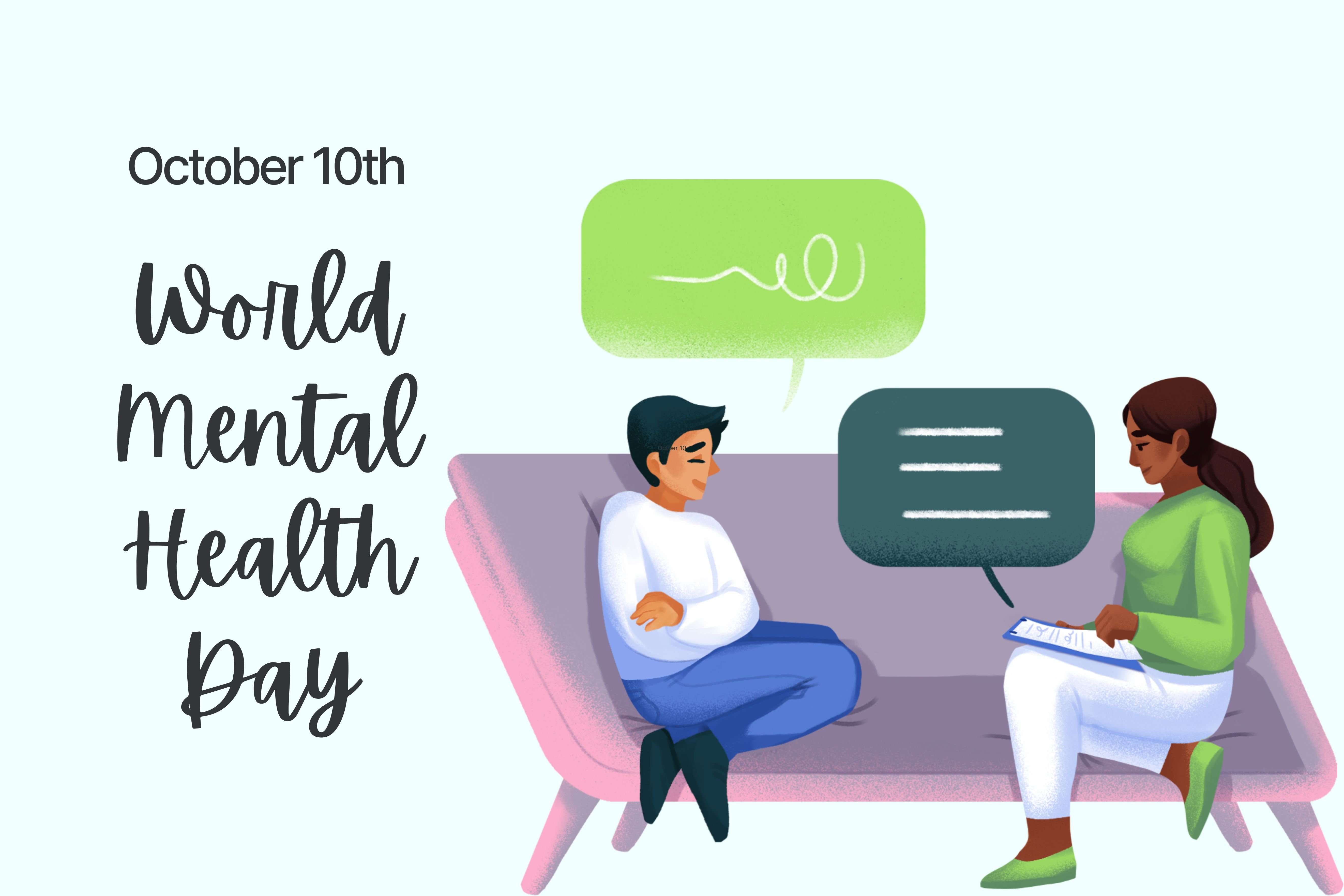 Looking After Your Mental Health Post-Pandemic

World Mental Health Day is October 10th, and a great reminder to take care of your mental health and well-being.



1. Talk to someone you trust. Talking to someone you trust can help. This doesn't mean it has to be a professional. Just opening up about what you are feeling, knowing that the other person cares, can help bring relief.


2. Look after your physical health. Exercising offers a range of benefits, including relieving stress, lifting mood, and helping you manage symptoms of anxiety and depression. Try stretching, going for a walk, or going on a hike with friends.


3. Do activities that you enjoy. Try doing the activities that you find meaningful and enjoyable. It doesn't matter how simple or mundane, as long as it brings you joy.


4. Connect with other people. Good relationships are important for your mental well-being. Plan a camping trip or any sort of getaway that you would enjoy. This gives you something to look forward to and can boost your happiness for weeks!


5. Relax in a warm bath once a week. Adding Epsom salt and essential oils will help to boost magnesium levels which can often be depleted by stress.


6. Spend some time with a furry friend. Spending time with dogs, or animals in general helps to lower your levels of cortisol (a stress hormone) and boosts oxytocin which stimulates feelings of happiness.


7. Do your best to enjoy 15 minutes of sunshine daily. There are some pretty amazing health benefits from Vitamin D, such as fighting depression and boosting weight loss.



Resources

SAMHSA's National Helpline is a free, confidential, 24/7, 365-day-a-year treatment referral and information service (in English and Spanish) for individuals and families facing mental and/or substance use disorders. 1-800-662-HELP (4357)

988 Suicide & Crisis Lifeline (formerly known as the National Suicide Prevention Lifeline)

The previous National Suicide Prevention Lifeline phone number (1-800-273-8255) will continue to be operational, and route calls to 988 indefinitely.


As hard as it may be, sometimes the only way to reduce mental illness symptoms is to push ourselves to engage in healthier habits and behaviors.