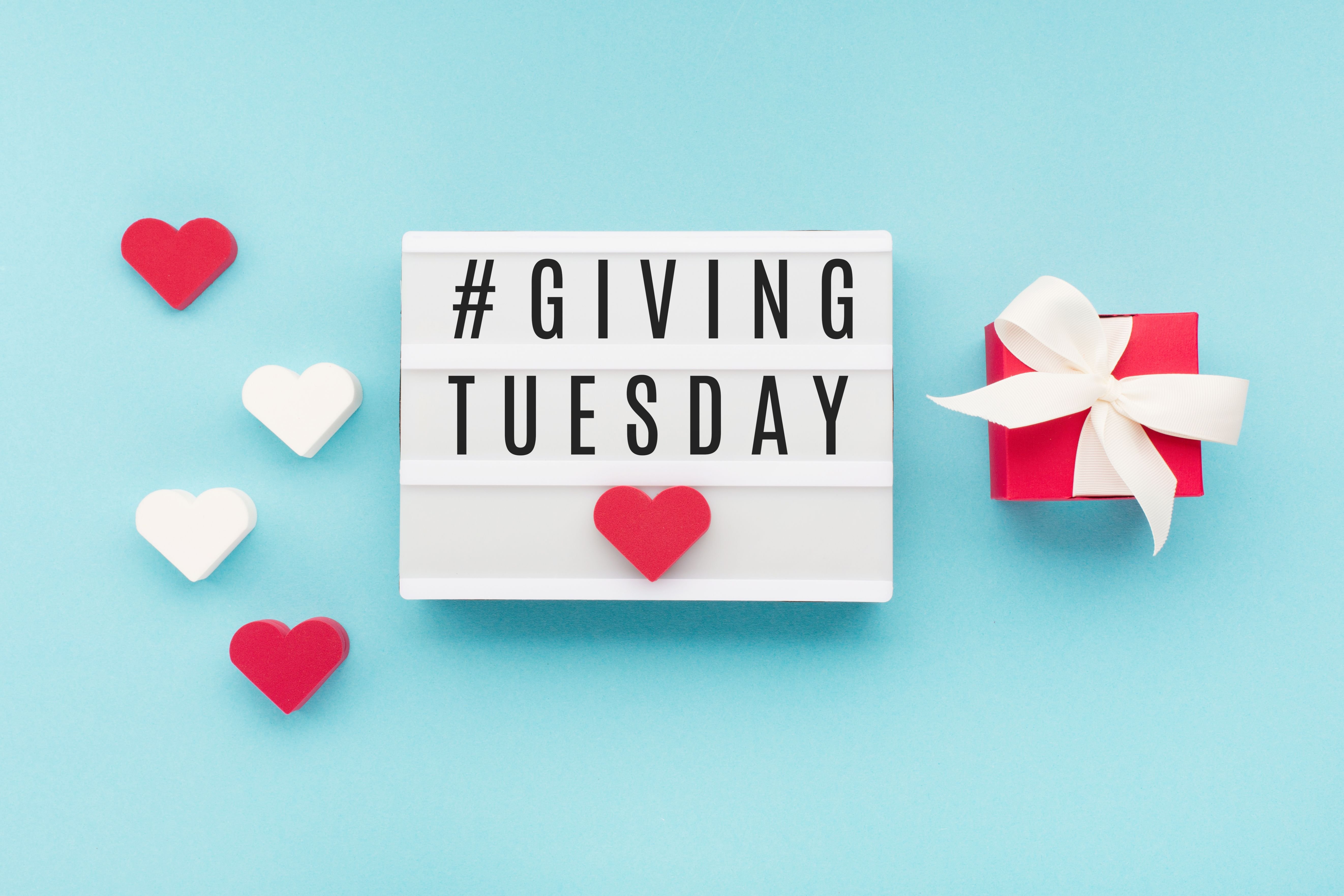 What is Giving Tuesday, and how did it come about?
"GivingTuesday is a global generosity movement unleashing the power of radical generosity. GivingTuesday was created in 2012 as a simple idea: a day that encourages people to do good. Since then, it has grown into a year-round global movement that inspires hundreds of millions of people to give, collaborate, and celebrate generosity.
Join the movement and give – each Tuesday and every day – whether it's some of your time, a donation, or the power of your voice in your local community.
It's a simple idea: whether it's making someone smile, helping a neighbor or stranger out, showing up for an issue or people we care about, or giving some of what we have to those who need our help, every act of generosity counts and everyone has something to contribute toward building the better world we all want to live in." - GivingTuesday.org
Maybe there is someone in your life that is in need, or maybe you aren't sure how to give.
5 Ways to take part in Giving Tuesday
1. Bless someone with a small gift. Low on extra cash right now? A simple handwritten note can be powerful for someone. Write down all the things you love about them on some pretty paper or give them a card that tells them you are thinking of them. Even a $5.00 gift card for coffee would be well received by most.
2. Bless someone with time. Many people's main love language is quality time. Setting aside time to spend with someone and focusing solely on them can really make someone feel special. Time is worth far more than money, and it's a beautiful and free gift.
3. Bless someone with an act of kindness. Hold the door for someone, return their shopping cart for them, pay for the car behind you in line at the coffee shop, and compliment a stranger.
4. Bless someone with a cooked meal. Most of us know a busy mom, a new mom, a single parent, or a lonely elderly person. Why not cook them a meal and drop it off to them? This simple act can spread love and kindness while also filling their belly.
5. Bless someone with a donation. Monetary giving is always helpful, pick a charity that means something to you and make a donation and invite others to do the same. Every bit counts!
"We make a living by what we get. We make a life by what we give." - Winston Churchill
Here at Impact Health Sharing, we looked for a way to help members in need beyond our regular sharing. This is how Extra Impact came about, and it warms our hearts to see our members give out of the kindness of their hearts.
Extra Impact is an opportunity to give and not just on Giving Tuesday.
Impact Health Sharing serves members and drives the community through medical bill sharing, but sometimes, members' medical bills are not eligible for sharing. Extra Impact is a designated fund to step in and provide Extra Impact to relieve financial pressure.
When you give to Extra Impact, you are helping our community support those in a difficult season.
Won't you consider giving a little to lend a hand this Giving Tuesday?
You can choose to give a one-time gift or give monthly.
We love that our members are willing to give generously to meet the needs of so many people.
Learn more about this powerful sharing community.