5 Delicious Mocktails to Try this Summer
Great for summer backyard parties or just a game night at home with some friends, mocktails are a refreshing treat to wow your guests with.
Here's a selection of our favorite mocktail recipes to get you started. You can even use fresh herbs and veggies straight from the garden for a "wow" factor that will impress your guests!
Blueberry Mojito Mocktail
INGREDIENTS
1/4 cup fresh blueberries
1 tablespoon sugar
3 mint leaves
1 lime wedge
Ginger ale
INSTRUCTIONS
Mash the blueberries, sugar, mint leaves, and lime wedge into a large cup, then remove the lime wedge. Pour the mixture into a separate cup and top it with crushed ice and ginger ale.
Serve with fresh mint leaves and frozen blueberries.
NON-ALCOHOLIC MARGARITA
INGREDIENTS
Lime juice
Lemon juice
Orange juice
Simple syrup
Kosher salt for rimming glass
Lime wheels, for garnish
This mocktail is customizable to your personal preference. If it's too tart for your taste, feel free to add more simple syrup and/or orange juice.
HOW TO MAKE SIMPLE SYRUP
Simple syrup is, well, simple. Combine equal parts granulated sugar and water in a saucepan over medium to medium-high heat. Stir until the sugar is completely dissolved. Remove from heat and allow to cool.
Non Alcoholic Sangria
INGREDIENTS
Fresh lemon slices
Fresh lime slices
Fresh orange slices
Cranberries
2 cups cranberry juice
2 cups grape juice
1 cup orange juice
1/2 cup lemon juice
4 cups San Pellegrino sparkling mineral water OR lemon-lime soda
INSTRUCTIONS
Add the lemon slices, lime slices, orange slices, and cranberries in a large pitcher. Add cranberry juice, grape juice, orange juice, and lemon juice. Stir well and refrigerate until ready to use. Just before serving, add sparkling mineral water or lemon-lime soda. Mix well.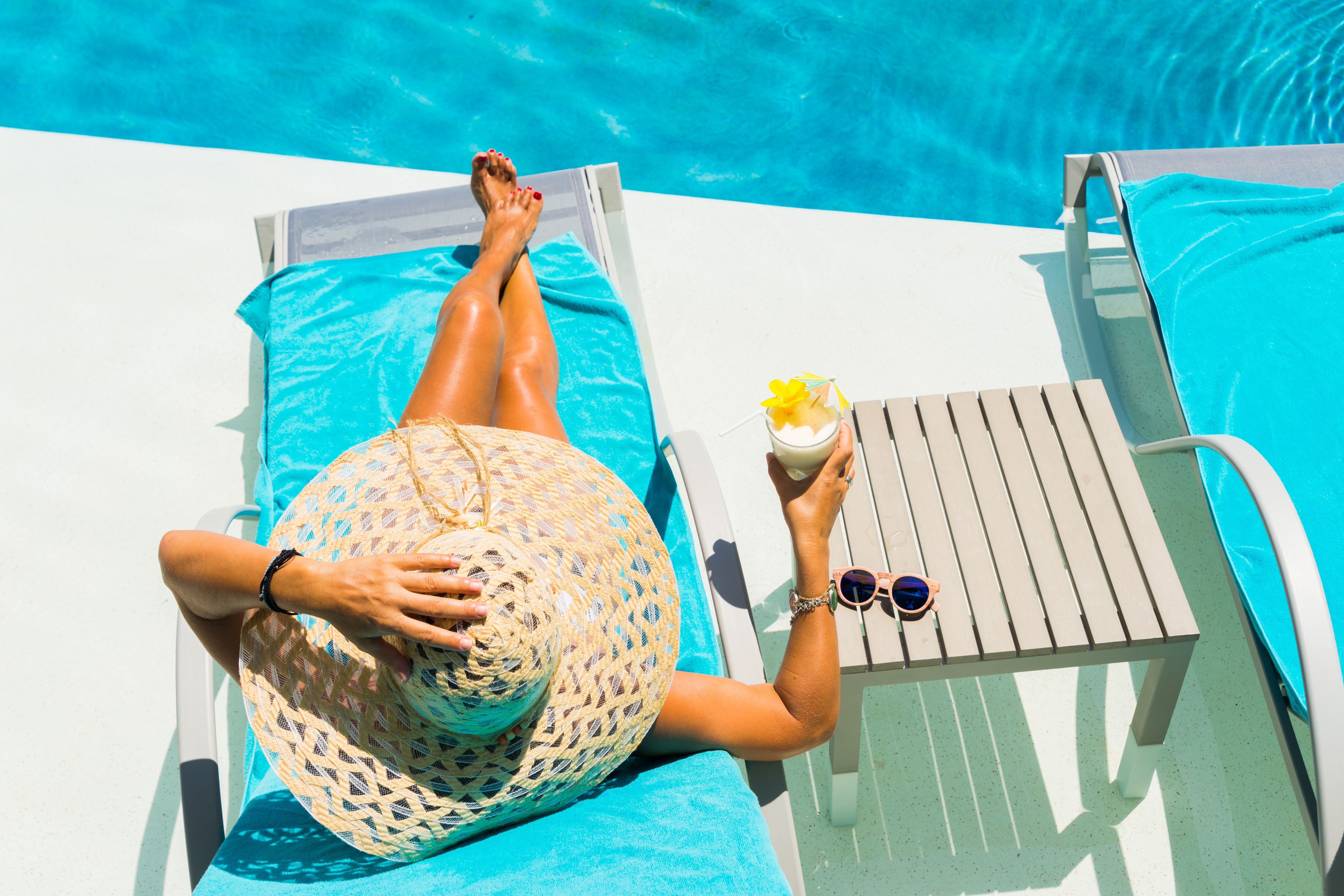 Pina Colada
INGREDIENTS
1 cup cream of coconut, recipe in notes (8 ounces)
3/4 cup pineapple juice (6 ounces)
2 tablespoons fresh lime juice, about 1 lime juiced
1 teaspoon rum extract
1 teaspoon molasses, optional
10 ounces frozen pineapple, chopped (about 3 cups)
maraschino cherries, to garnish, optional
fresh chopped pineapple, to garnish, optional
Important: if you choose to make homemade cream of coconut, you must make it ahead of time and allow time for it to cool before starting the recipe.
In a blender, add 1 cup cream of coconut, 3/4 cup pineapple juice, 2 tablespoons of lime juice, 1 teaspoon of rum extract, 1 teaspoon molasses (optional), and 10 ounces of frozen chopped pineapple, about 3 cups.
Blend until smooth, for about 1 minute.
Transfer the mixture to a container with a lid. Freeze the mixture for 45 minutes to 1 hour until it is partially frozen.
Return the mixture to the blender and blend again for a few seconds until it is smooth and creamy. Serve immediately. Garnish with maraschino cherries, parasol picks, straws, and pineapple wedges if you'd like.
TEQUILA SUNRISE ORANGE MOCKTAIL RECIPE
INGREDIENTS
1 ½ cup Simply Orange Juice or your choice of orange juice Pulp free
1 cup Simply Peach or your choice of peach juice
6 tbsp lemon soda
6 tbsp grenadine
Ice
INSTRUCTIONS
You will want to follow this order: fill two highball glasses with ice, add orange juice, peach juice, lemon soda, and grenadine syrup. The grenadine will go to the bottom of the glass and then rise to the top as you drink it. Garnish the mocktail with cherries and oranges if you like.
Brazilian Lemonade
INGREDIENTS
5-6 limes peeled or juiced or whole (you can also use lemons)
½ cup condensed milk or less or more to taste
1 ½ cup sugar or less or more to taste
6 cups water. Add more if needed
2 cups ice
Garnishment
lime zest
sliced limes
fresh peppermint
INSTRUCTIONS
Add all of the ingredients into a blender and mix until well blended. Pour into the glasses of your choice. Then garnish with lemon, lime zest, and peppermint if you like.
Any of these delicious mocktail recipes will provide a cool and refreshing drink on a hot day this summer. They are the perfect addition for any occasion or no occasion.