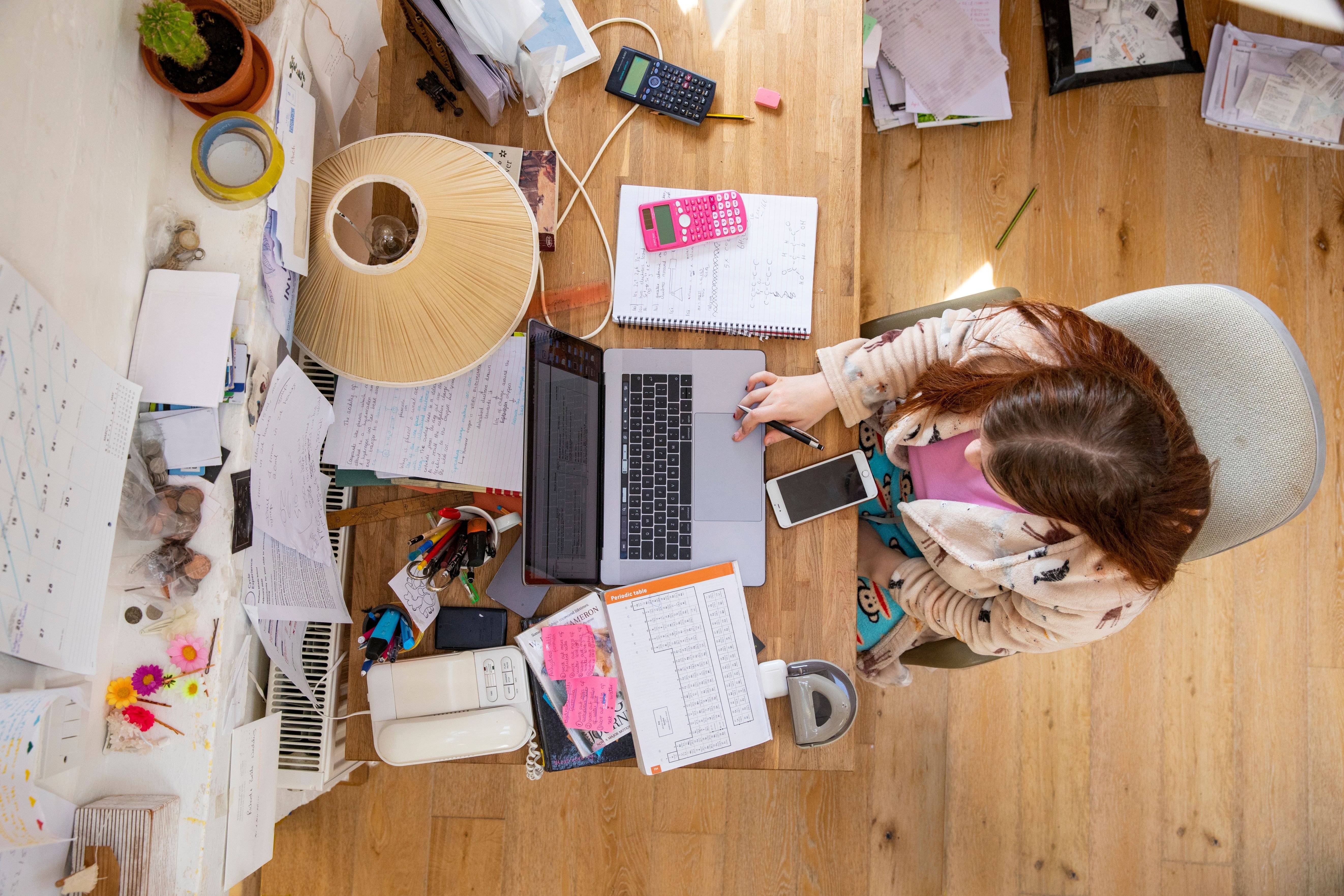 Does your desk seem to collect things like your home's junk drawer? Most spaces that are cluttered cause lower productivity and cause stress. Find easily attainable ways to keep your area clean and organized, leading to peace of mind.
Simple Ways to Declutter your Workspace
Sort and assess each item.
Only keep the things you actually need. It's not uncommon to have items in a work area that haven't been touched for weeks, maybe months, but that doesn't mean they need to stay there. If you are not using them, you most likely no longer need them.
Wipe and disinfect everything.
If it's been a while since you wiped down everything, then chances are, dirt and dust bunnies have accumulated. It always feels better to work in a clean space. This cleaning gel reaches all those little spaces on your keyboard but is also a great tool for other things like your car.
Rearrange and organize everything.
If your office space regularly gets cluttered soon after clean-up, analyze your layout. Items that you use every day should be kept close. Items that are not used often should be stored in drawers or shelves to keep your desk space clutter-free. Consider buying a desk blotter with pockets and a calendar and if you are like a lot of people, being waterproof is a plus.
Use dividers, shelves, and cabinets.
If you find yourself just tossing items in drawers and letting them stay scattered and disheveled, dividers can help. You may also want to invest in hanging shelves that can hold binders, manuals, and other paperwork, while drawer dividers keep small office items separated and organized. Desktop organizers that are adjustable also come in handy if you like to switch things up.
Always put items back in their proper place.
Put the items you want to keep back on your desk and other related storage units like this tidy organizer. The goal is to keep your desk and other surfaces as clear as possible. Essentially, what you want to do is give all your items a designated "home."
Clean and declutter your desk regularly.
It's important to determine if and how you want to establish new routines surrounding your workspace. Also, in order for your desk and workplace to not return to a cluttered state again, make sure to always place each item back to their designated "home" every day.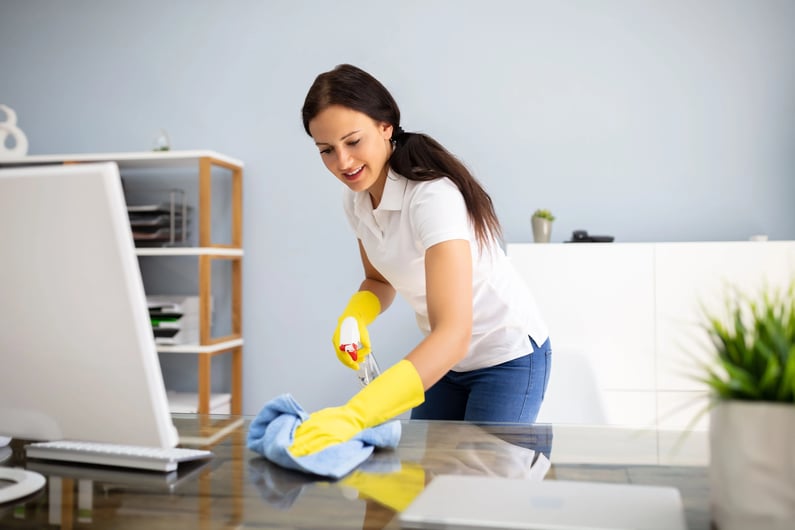 Digitize your notes and documents.
Most of your clutter is probably paper-based: documents, business cards, bills, sticky notes, meeting notes, receipts, and more. The problem is that these things not only take up space, but most of these documents are not something you look at on-need access to on a daily basis. Instead, you should digitize your documents by creating electronic copies by scanning them.
Each day when you arrive at your desk, whether at home or anywhere, you will always walk into a clean and decluttered space, starting your day off right. Remember, when you know where everything belongs, you'll be able to put items back at the end of the day easily and in no time.
If you are avoiding paying your taxes because you aren't organized commit to keeping a folder system in place for all tax documents. Check out our helpful blog on how to avoid tax auditing.