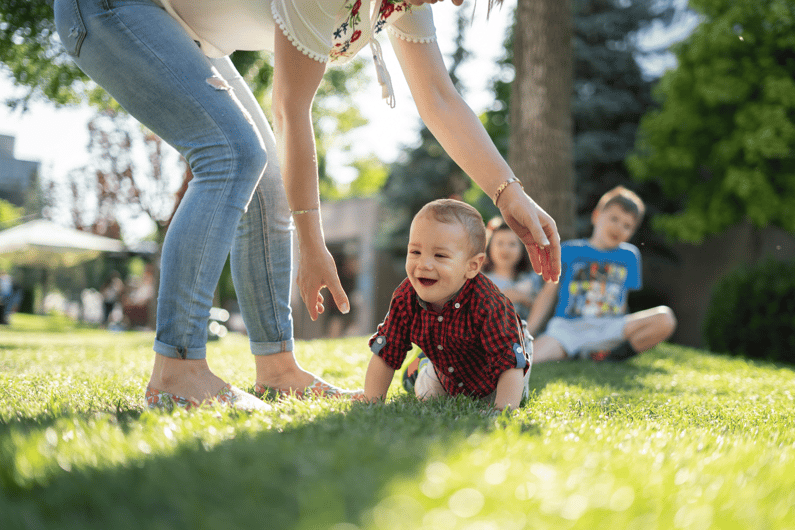 Who doesn't love babies? Whether you are pregnant for the first time or fourth time, baby safety is typically at the top of every parent's to-do list.
There are a number of things to put in place to keep your newborn safe. Baby proofing can begin while you are pregnant and there are a number of baby safety kits to choose from.
Baby Equipment is available for just about everything you can think of but be careful when buying used products. Always check for safety warnings and recalls. There are some must-have equipment basics to purchase right away.
Car seat - Make sure this is properly installed as you approach your due date.
Baby gate - Which gate is the safest? Think long-term. Your baby will grow taller and stronger, so purchase a gate that will last. Safety.com has an expansive list of baby gates with ratings and specs. for each type.
Safety latches, electric outlet covers, corner guards, and knob covers typically all come together when you purchase a safety kit.
Smoke detectors - install a smoke detector in each bedroom and replace batteries once a year.
Water Safety is vital as drowning is the leading cause of unintentional deaths in children ages one to four.
Cover pool and spas, and install barriers to prevent children from falling into the water when they are out of your sight.
Teach your children how to swim and take lessons on how to perform CPR.
Even small amounts of water can be unsafe, so never leave your baby with young siblings during bath time.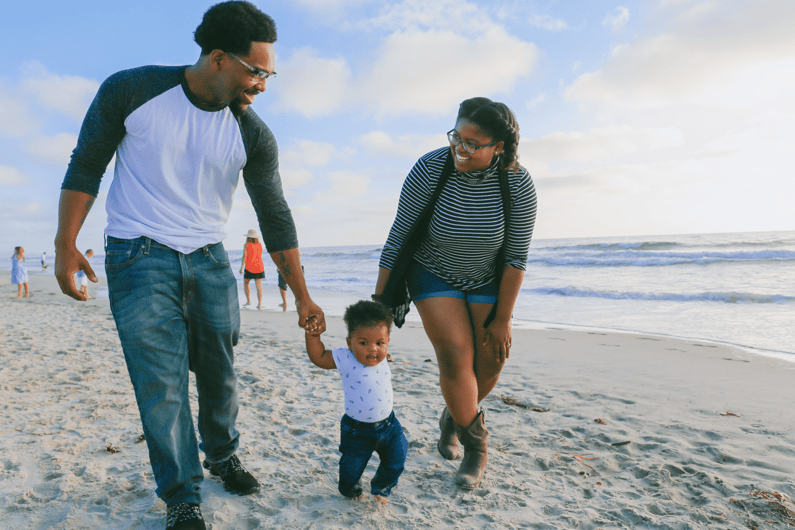 Childproofing is essential, and changes as your baby grows. Keep all poisonous chemicals out of reach and make a list of emergency numbers to keep on your refrigerator. This is also a great place to list any known allergies.
Emergency Numbers
Poison Control
Pediatrician
Preferred hospital
Neighbors
Dentist
Well-Child Visits - Don't skip those well-child visits. These visits are helpful in preventing illness and injury.
Always ask your pediatrician for health and safety tips at each stage of your child's life.
Bring a list of questions or concerns about behavior or growth.
It is also important to do a walk-through around your home and look for the not-so-common areas that may be a hazard.
Lock all windows and keep furniture away from windows. According to the CPSC (Consumer Product Safety Commission), every year about eight children under the age of 5 die from falling out of windows in the United States, and more than 3,000 are injured.
Use doorstops or door holders on doors, and door hinges to prevent injuries to little fingers.
Look for furniture that may be easily pulled over and could crush your child.
Pick up any small items that may be a choking hazard.
The CPSC has a printable checklist for baby safety to help keep your home safe and better prepared before you bring your little one home. Whether your baby is soon to be born, is crawling, or walking, supervision is always required. Keep your first-aid kit stocked and check for expired items.
If you are considering getting pregnant, Impact Health Sharing Guidelines state that Maternity is Eligible for Sharing after the mother has been a member for 12 months.
The 12-month requirement is determined by the Estimated Due Date (EDD) documented in the medical record. If the EDD is at or after the 12thmonth of membership, then the maternity event is eligible for sharing
Here at Impact, we want to walk alongside you through your pregnancy. We can address your questions and concerns and help you find a provider that you are comfortable with.
Give us a call at 855-378-6777 or send us a message. We would love to chat with you!