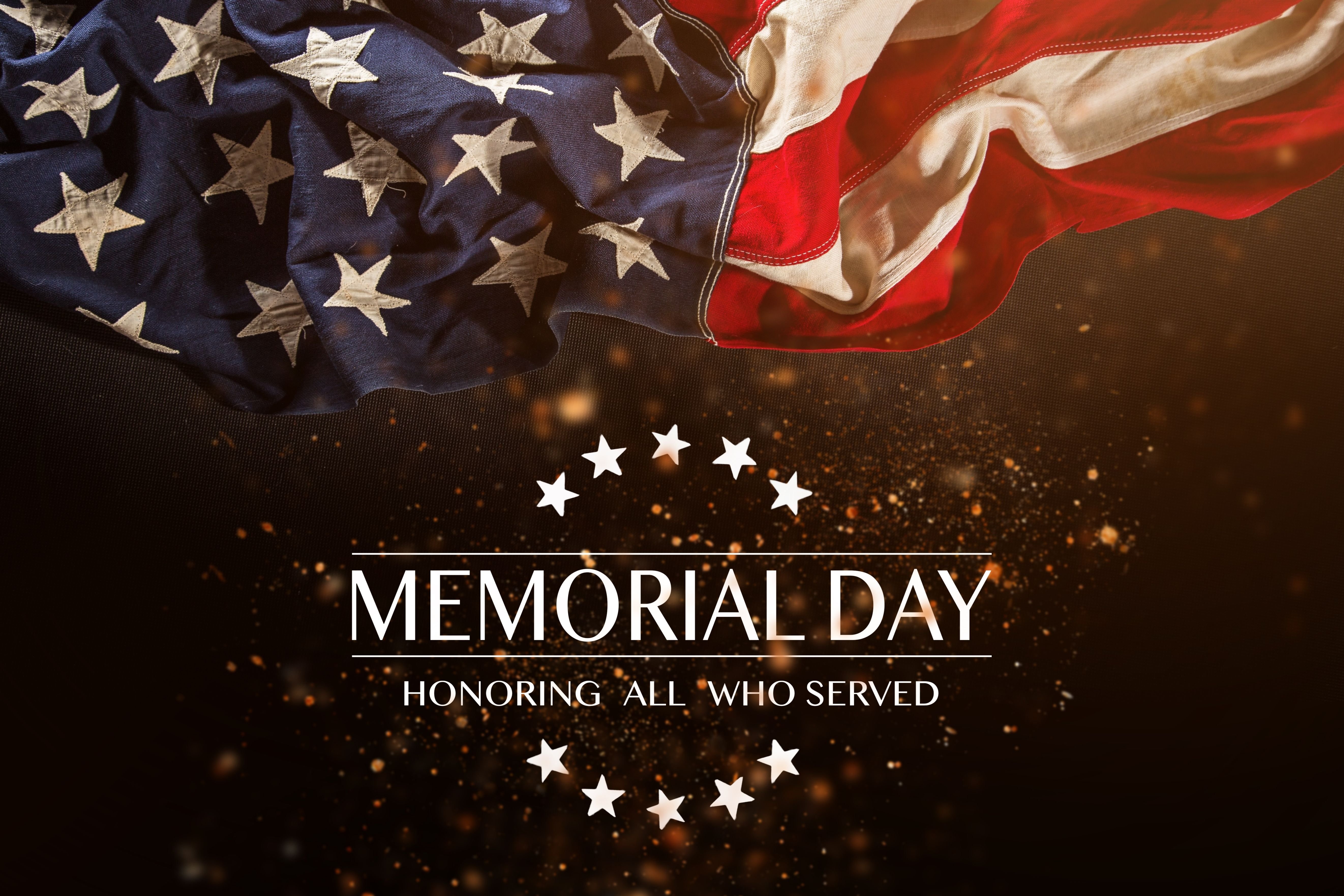 Memorial Day is typically celebrated over the long weekend with picnics, beach days, and barbecues. The question is, what do you need to make it a successful and fun time?
This s'mores maker is such a neat invention and a must-have memorial day contraption! You place this too cool tool right on the grill, and you can make smores without any of the mess.
You will use a nice drink dispenser way more than you'd think. This one keeps drinks cold for hours, even outside! The ice cylinder going directly into the drink will never water down your beverage!
This is an item you'll be using all year round! In addition to serving food at outdoor parties, you can use this serving tray for family birthdays, graduation parties, and game days. Since there are eight compartments, you can create an appetizer board with something everyone will like. What's unique about this tray is that the lower portion can be filled with ice to keep your treats cold.
Probably at the top of every outdoor party-goer's must-have list is to keep the bugs from munching on their skin. If you want to enhance the ambiance of your outdoor party and keep away the bugs, check out these elegant Tiki Torches that will do both! These red, white, and blue colored torches are perfect for Memorial Day, and choose from various colors that will work for any celebration.
Now that we have some decor and tableware out of the way, why not try a new recipe that is guaranteed to be a must-have crowd-pleaser?
Chocolate Chip Cheesecake dip
Ingredients
1 8 oz cream cheese – 1 block at room temperature
1 stick butter – room temperature
3/4 cup powdered sugar (confectioners sugar)
2 tablespoons light brown sugar
1 1/2 teaspoon vanilla
1 pinch of kosher salt
1 cup mini chocolate chips
Dippers
2 cups fresh strawberries, rinsed, hulled, and halved
1 cup mini pretzels
1 sleeve graham crackers
waffle cones – broken into pieces
Instructions
Using a hand mixer, beat butter and cream cheese until smooth. Add powdered sugar, brown sugar, vanilla, and salt, then mix until blended. Using a spatula, fold in chocolate chips—place dip in a serving bowl on a serving tray. Serve!
Creamy Cucumber Salad
Ingredients
6 cups cucumbers - thin sliced
1 red onion - thin sliced
3/4 cup sour cream
1 tablespoon olive oil
1 tablespoon white wine or champagne vinegar
1 tablespoon sugar
1/2 teaspoon garlic powder
1/2 teaspoon Kosher salt
1/4 teaspoon fresh cracked pepper
2 tablespoons fresh dill - chopped
Instructions
Place cucumbers and onions in a large bowl. Set aside. Add sour cream, olive oil, vinegar, sugar, garlic powder, salt, and pepper to a small bowl. Whisk together, then pour over cucumbers and onions. Sprinkle on chopped dill and toss together. Cover and chill in the refrigerator for up to 30 minutes. When ready to serve, toss again and sprinkle on more dill if desired. Serve immediately!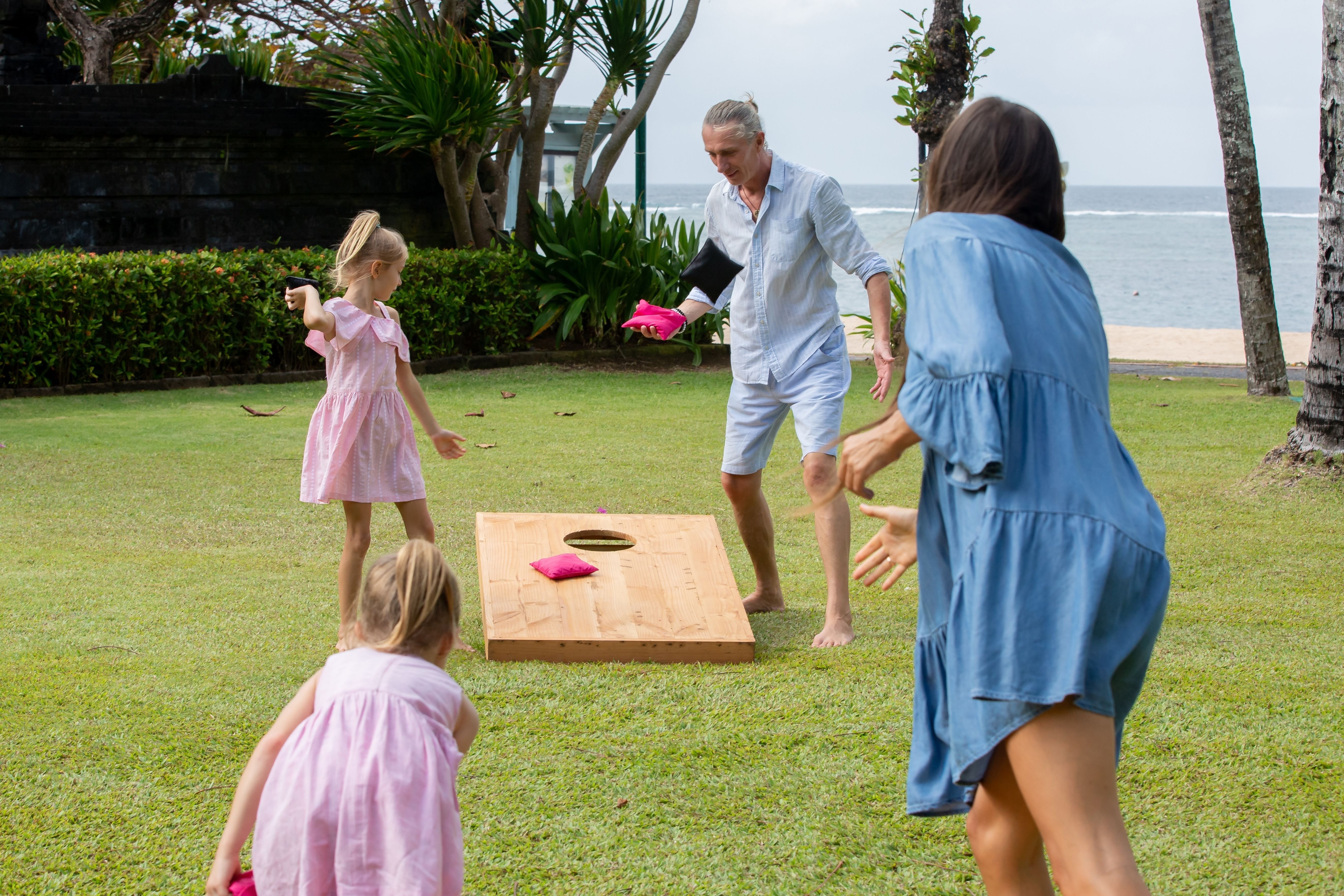 Let's move on to must-have Memorial Day games.
Cornhole: If you love DIY, you can make your own with plywood! You can also opt to purchase a kid-friendly game. But, if you want to make it a serious game for some fun competition, purchase a regulation cornhole set.
Ring Toss: Ring toss is great for all ages. If you purchase this particular ring toss set, it comes with 15 other game options. This set comes with a carrying bag, making clean-up and storage simple.
Have fun this Memorial Day, and don't forget about sun safety and other health tips when spending time outside!