National Blood Donor Month
Did you know that January is National Blood Donor Month? Blood donations are an essential part of keeping our communities healthy and safe.
Every day, many people across the world depend on donated blood to save lives. Blood donations are used in emergency situations, for cancer treatment, and for many other medical treatments.
Blood carries oxygen and nutrients to all parts of the body, and carries carbon dioxide and other waste products back to the lungs, kidneys and liver for disposal. It fights against infection and helps heal wounds, so we can stay healthy. There's no substitute for blood. If people lose blood from surgery or injury or if their bodies can't produce enough, there is only one place to turn - volunteer blood donors.
If you're eligible, please consider donating blood this Blood Donor Month. Every donation makes a difference! To ensure the safety of both patients and donors, these are some of the requirements donors must meet to be eligible to donate blood based on their donation type.
Here are some blood facts according to

GivingBlood.org
1. 4.5 million Americans will need blood transfusion each year.
2. 43,000 pints: the amount of donated blood used daily in the U.S. and Canada.
3. Someone needs blood every two seconds.
4. Only 37 percent of the U.S. population is eligible to donate blood - less than 10 percent do annually.**
5. About one in seven people entering a hospital need blood.
6. One pint of blood can save up to three lives.
7. Healthy adults at least 17 years old and at least 110 pounds may donate about a pint of blood - the most common form of donation - every 56 days or every two months. Females receive 53 percent of blood transfusions; males receive 47 percent.
See more blood donation facts here.
Basic Requirements & Recommendations
Must be at least 16 years old.

Weigh at least 110 pounds.

Be in good health.

Have ID.

Eat within two hours before your donation.

Drink plenty of non-alcoholic liquids.

Wait eight weeks between whole blood donations.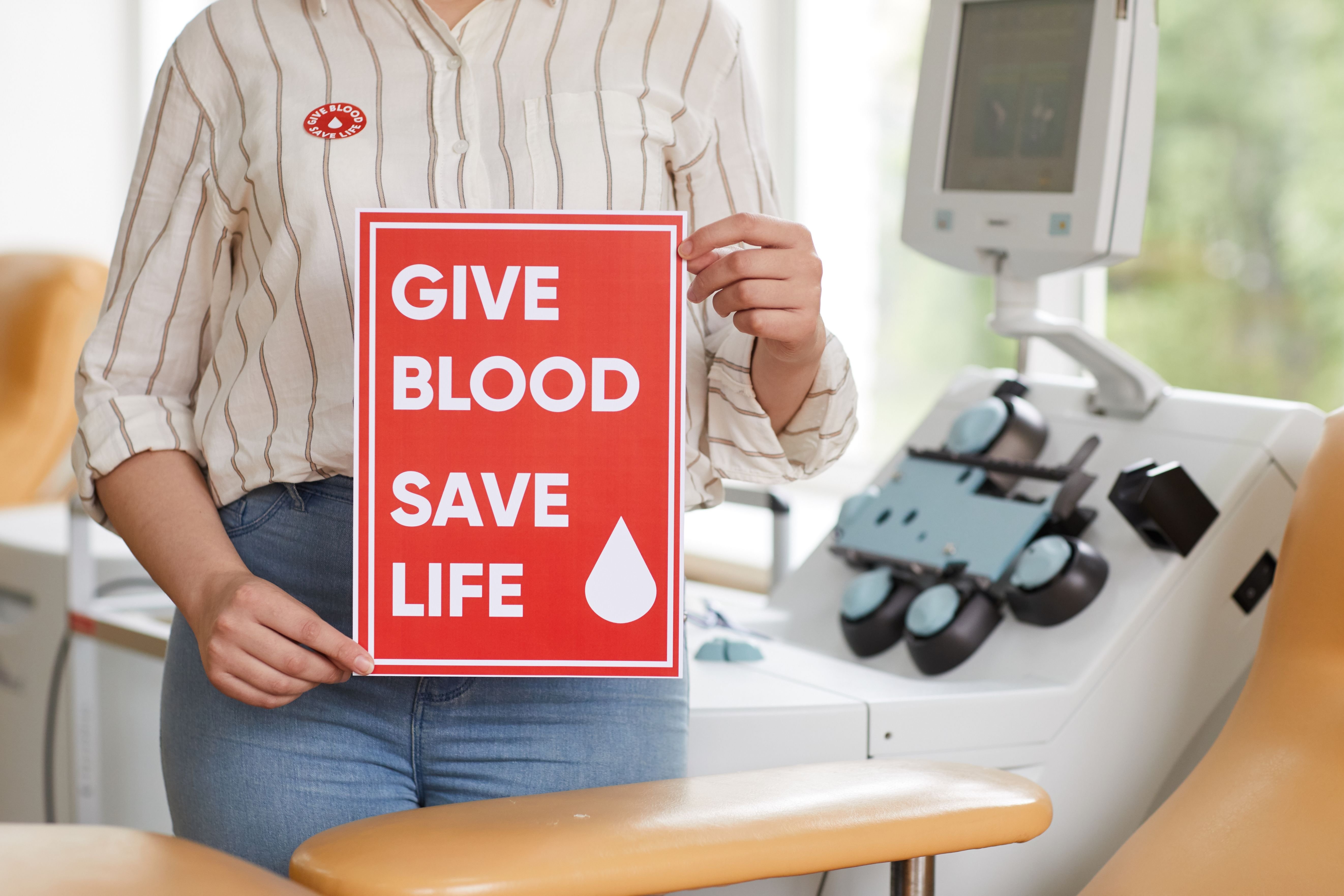 Common Reasons People Can't Donate
Cold, flu, and other illnesses

Low iron

You recently traveled out of the country

Certain medications
Ways to Help
Host a blood drive.

Become a volunteer.

Make a financial donation.

Start a virtual blood drive.
The Big Red Bus typically offers something in exchange for successful blood donations, which is a great incentive if you schedule a blood drive at your workplace, school, or religious organization. Schedule a blood drive.
To host a blood drive through the American Red Cross click here.