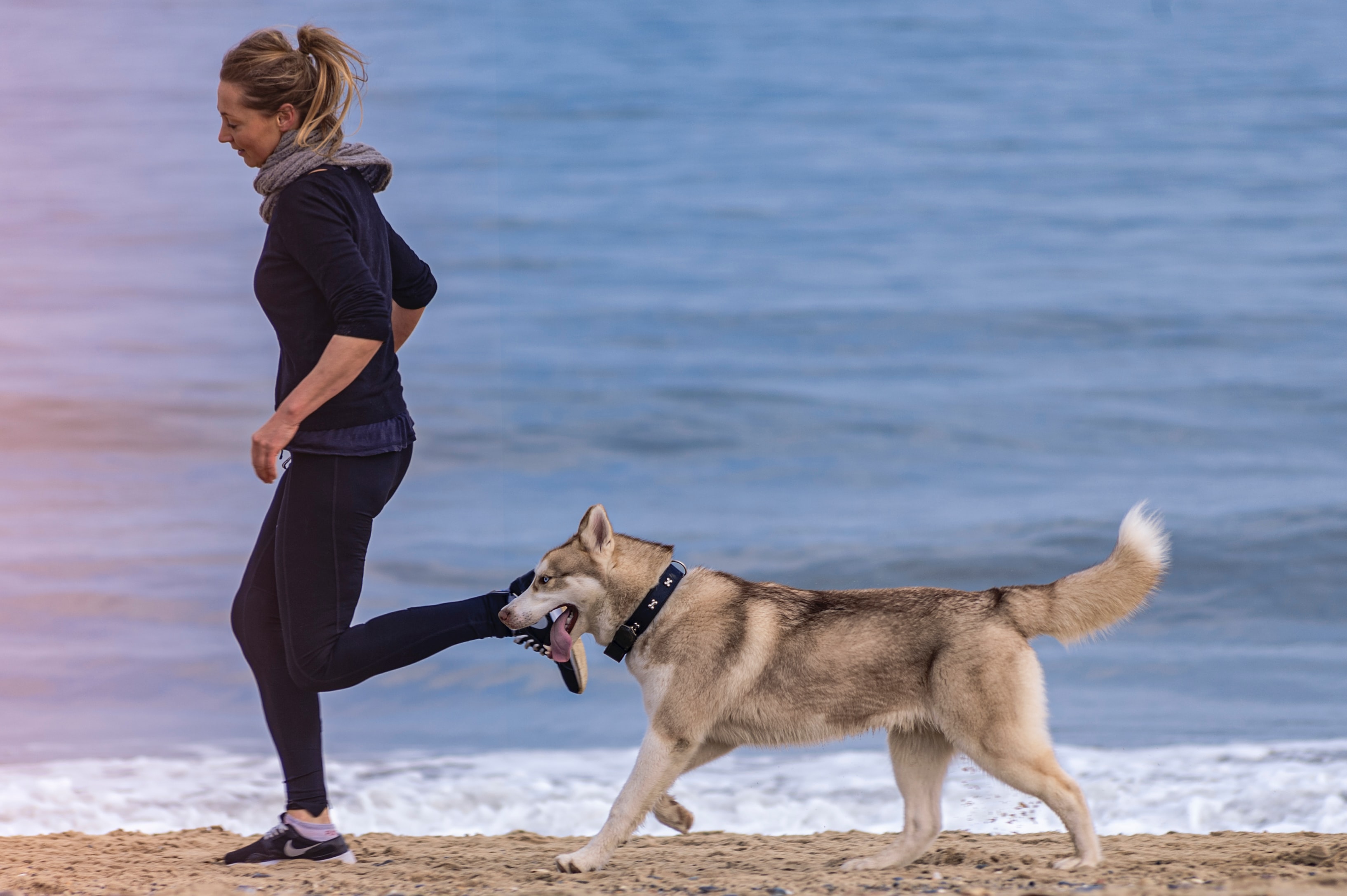 June 26th is National Take Your Dog to Work Day! Many of us are still working from home, so this may be the first year we get to have our furry best friend at our side while working.
So, why not include your dog into your fitness routine too? Depending on the age and energy level of your pup, this might be something you both need and will enjoy.
Research suggests that people who exercise with their dogs may be more likely to stick to their fitness plan, finding it more enjoyable.
Many dogs face obesity and like humans, obesity makes them more at risk for health problems and disease.
We've gathered some suggestions to try. Remember, you may need to start slow and work up endurance.
Walking. The obvious choice right? But what are the benefits of going for a walk? Walking can make the heart stronger, helping to lower blood pressure,

increase energy, make bones denser, and help reduce common behavior problems.
Jogging. Some dogs enjoy long jogs while others only like short sprints. Always remember to include warm-up time and avoid times of the day that are hot.
Swimming. The all-in-one workout that is refreshing and easy on the joints! Swimming works for various muscles, and improves endurance, while also strengthening the heart and lungs. Not all dogs enjoy the water and may need some fun toys or treats to get started and build confidence.
Cycling. You can train your pup to walk alongside you as you cycle. Teaching them not to pull is important, so be patient as they learn. There are some special leashes that are made just for this sport.
Frisbee. Whether you are just throwing the frisbee in the yard or joining a local competition, this is a fun way to get the blood pumping.
Soccer. You may be surprised to find that your local pet store has dog-sized soccer balls. They are typically made out of hard plastic and come in different sizes for various breeds. You can teach your fluffy exercise buddy to push the ball back to you after you kick it. This may take some training, but it is possible.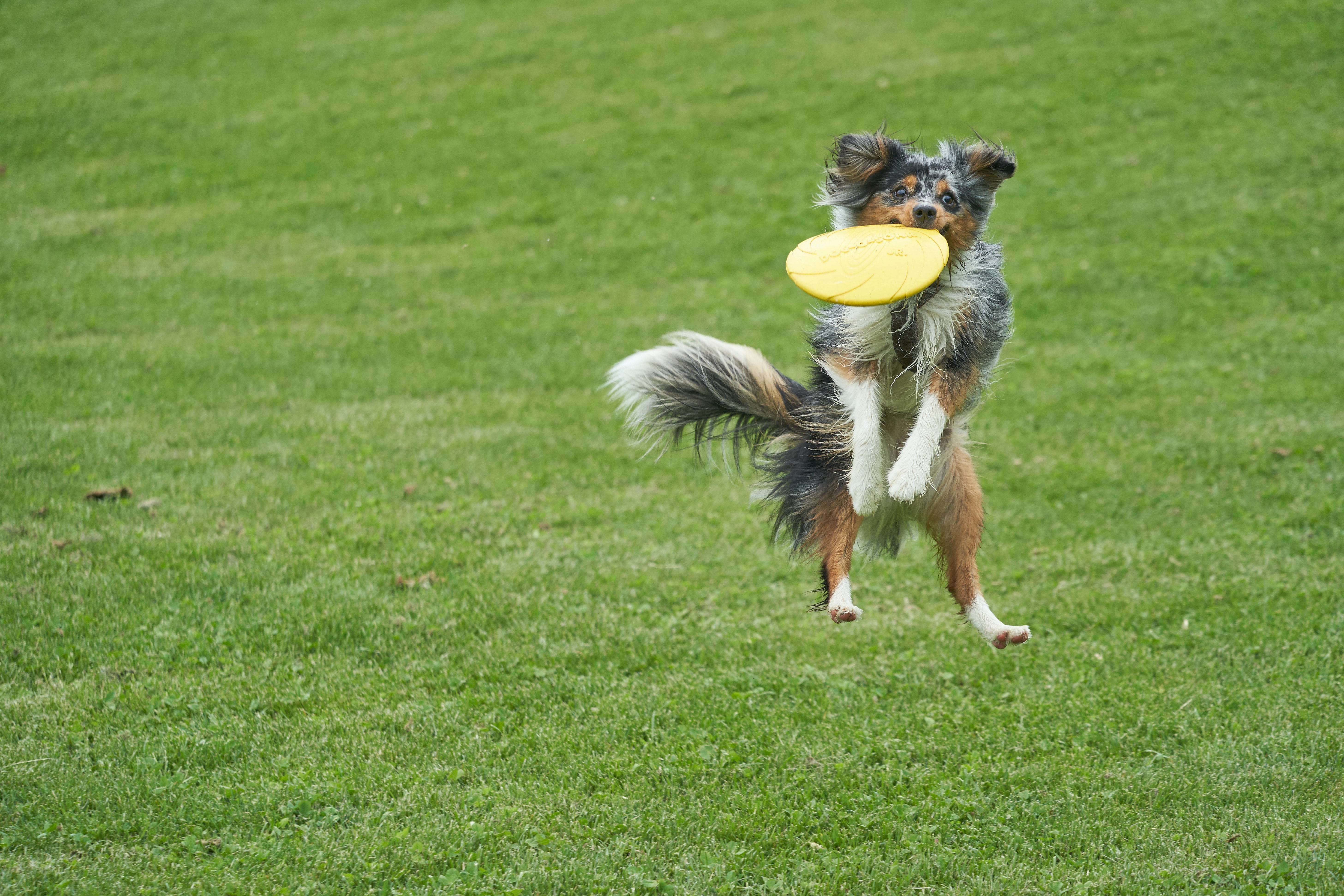 Remember, always check with your vet before getting started on any new routine. A physical examination may be required to verify that your dog does not have arthritis. If so, you may have to choose low impact exercises like swimming.
As you exercise, be mindful of how your dog is acting. If they seem worn out or overheated, take a break and always have fresh water close by.
Dog parks are always a great choice as long as they are kept clean. This can also be a great way to meet other dog owners who share a common interest.
When an eighty-five-pound mammal licks your tears away, then tries to sit
on your lap, it's hard to feel sad. — Kristan Higgins
Thankfully social distancing doesn't include your pets! So, enjoy your time together and find ways to beat the boredom and everyday routine.
When was the last time you had a physical? Impact Members pay $0 for Telemedicine, $50 for each primary care visit and $75 per specialist or urgent care visit.
Do you have questions, give us a call at 855-378-6777 or send a message!