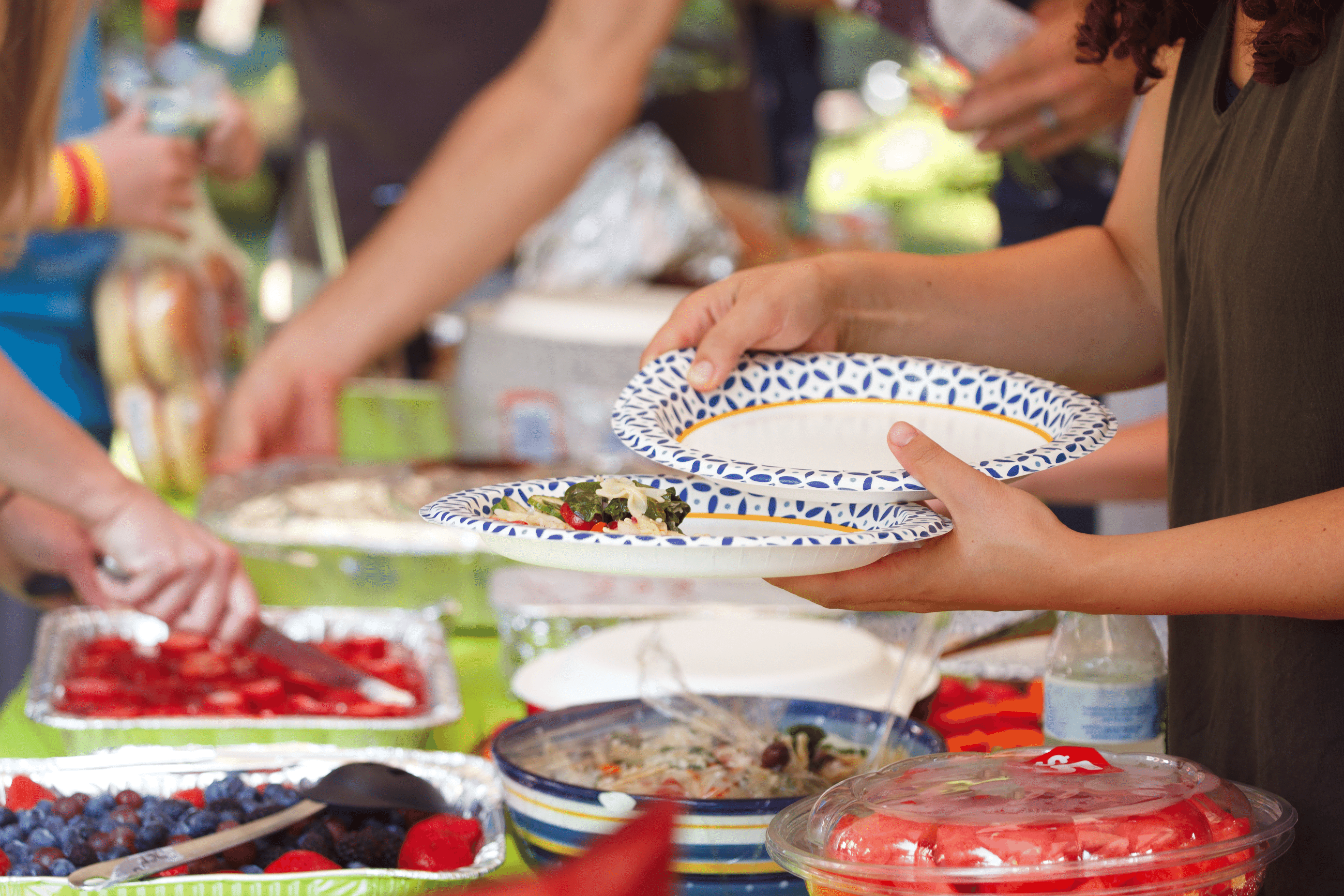 With the 4th of July upon us, it's a great time to gather some easy recipes for those cookouts at home or to take with you to friends and family. But, when the invitation comes to join a pool party or a cookout, your first thought is typical, 'what should I bring?'
These side dishes can be paired with a barbecue or a burger, or even a sit-down meal. They are all reasonably easy to prepare and should be crowd-pleasers.
When looking to pair a side dish, find one nutritious to eat and which completes the main dish being served. Typically a starch, vegetable, or grain, complements protein well.
Side Dish Recipes
This corn salad recipe taken from YellowBlissRoad.com is a creative and filling way to serve up a flavorful dish. With just a handful of ingredients, this fresh salad will have guests coming back for seconds!
This no-fuss dish may be new to you, but you will want to save this as an easy go-to recipe.
Grilled watermelon is a juicy handheld side all ages will enjoy. Head over to the Pioneer Woman for the full recipe.
When's the last time you had some butter beans? This recipe adds bacon and you can never go wrong when a southern recipe calls for bacon! This one might be the topic of talk, and it can be served hot or cold. Get the recipe at southernbite.com.
The kids will love these cornbread muffins! They are moist and tender and go great as a side item. No need to tell anyone this is a healthy version of cornbread because they won't even notice! Check out the recipe here.
Good Housekeeping lays out the directions for Cowboy Caviar. Yep, you read that right. It's hearty, inexpensive, and healthy! Grab a bag of tortilla chips and serve this dip that will make all the guests say, "mmm." Get the recipe here.
This salad will have guests wondering how you came up with this creative combo of ingredients! Light, juicy and colorful, this salad does not require much prep. With just six ingredients, this is the perfect summer salad. Click here to get this delicious Balsamic Watermelon Cucumber Salad recipe.
This kid-friendly coleslaw has just three ingredients. Don't make this dish too far ahead of time, as it will lose its crunchiness—this mom of five lists the ingredients and instructions here.
You may be tasked with bringing a dessert so let's look at a few recipes that won't melt or spoil in the sun.
Dessert Recipes
Hand-held apple pies take some time to prepare, but they will be worth the effort and time! If you want to save some time, buy pre-made crust or croissant dough! So get ready to start drooling when you look at the video and recipe details here.
No-bake peanut butter oatmeal balls are a great snack that is portable and won't get sticky in your hands. They are low in calories but high in taste! Get the recipe here.
Trail Mix slices is a creative and easy treat that can feed a crowd. Full of the typical trail mix but shaped into a log that you can slice up, makes over two dozen slices!
5 Foods to Never Bring to a Picnic
Sodas (bottles or cans). These really make a mess. If they are left out, insects can fly into them, they become warm and a waste.




Chocolate. Anything that melts quickly in the heat will just become a sticky mess. Stick with fresh fruit or other foods that won't melt or liquefy.




Foods difficult to cut. If a knife is required to cut the food, you should probably skip it.




Cheddar Cheese. This type of cheese becomes oil in warm weather

, so it's best to avoid it. There are plenty of other cheeses to choose from.




Foods that fall apart, like tacos or burritos. Not only will it make a mess, but the food will end up on your clothes or the ground and attract bugs.



Don't keep leftovers if they have sat out in the sun for hours. Pack your coolers about three quarters with food and one quarter with ice or ice packs. Foods that you want to save should be kept in a cooler for the whole day and taken out only to use.
Remember that after a long day in the sun, cleaning up may be the last thing on your mind. Have wipes handy and trash cans with lids available throughout the day so that at the end of your event, there isn't a huge mess to tackle.
Don't forget the sunscreen! Check out these skin cancer prevention tips.
Have fun, be safe, and enjoy your summer!