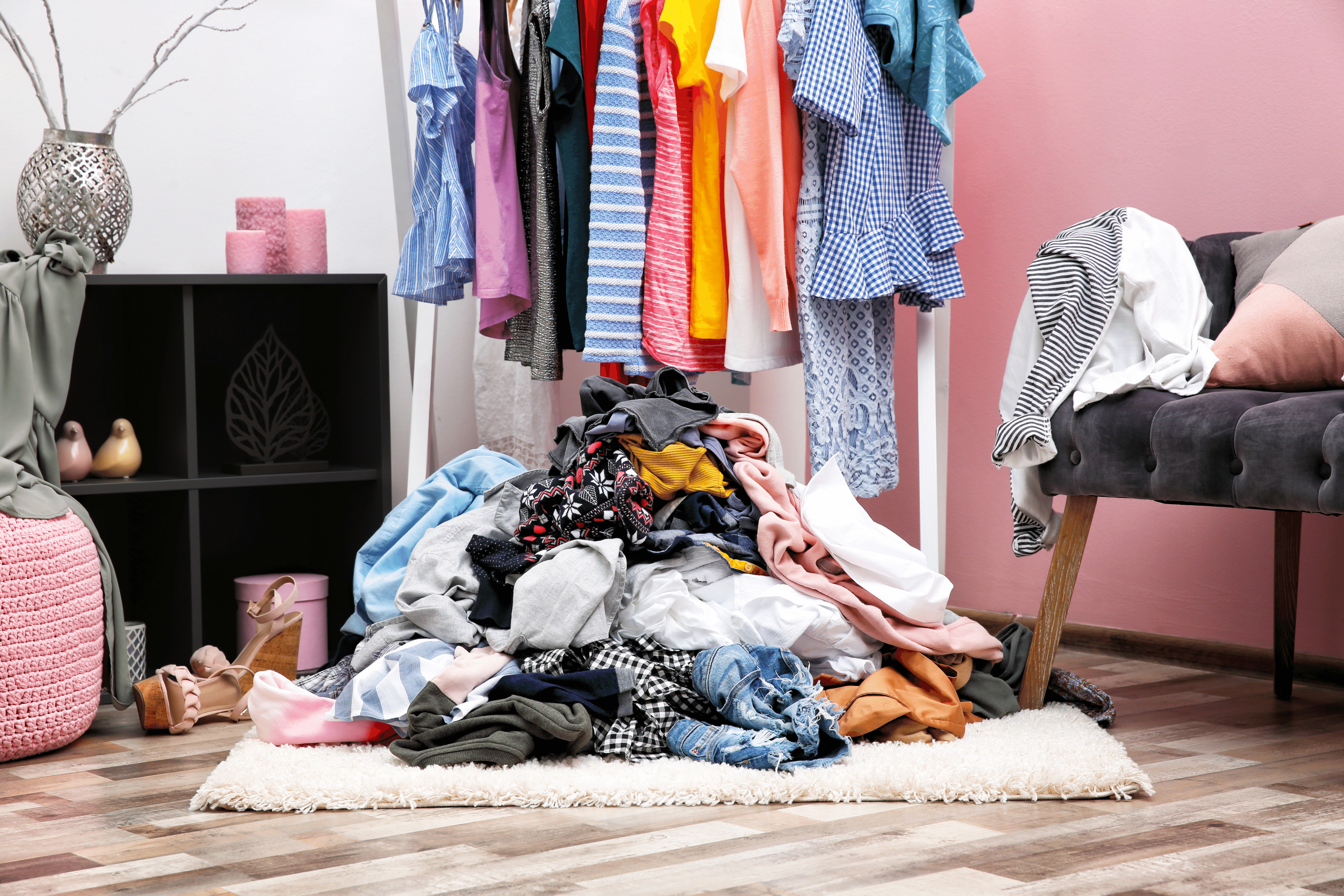 Where to start?
Are you overwhelmed by the thought of trying to declutter your home but tired of looking at overcrowded closets and cabinets? Decluttering an entire house can be daunting. But let's tackle it in stages.
Commit to getting rid of items that you can't remember the last time you used/wore.





Decide that you do not need 3 or more of an item and choose to have the extra space instead.





Create 5 boxes, bags, containers, whichever you prefer or have on hand.





Label each box with the following:
Put away.

This box is for items that have a home but are currently in the wrong place.

Recycle. Items that can be recycled like paper, glass, and plastic, all go in this box.
Fix. Use this box for things you want to keep but need to be repaired.
Trash. Obviously, this box is for items you are throwing away.
Donate. Any items you want to donate to charity go in this box. Please do not put broken items in here. Only items another person can use go in this box.
5. Bathroom. In your bathroom, any medicine, skincare, makeup, or any other items that have an expiration date that is in the past, toss it! Make sure to go through cabinets, drawers, and medicine cabinets.
6. Bedrooms. Go through each piece of furniture; nightstands, dressers, and toss trash and recyclable items until you have cleaned out each piece. If there is a book you have already read, don't be afraid to let it go and donate it. If there are items that need hanging up or folding, throw them in the put-away bin to tackle them later.
7. Closets. Start by taking everything out of your closet. Remove items that do not belong. If you have not worn something in the past year, donate it. Throw away those worn shoes that you never wear. Invest in shelves,

stackable bins

,

and

foldable storage

organizers for things like scarves, ties, or gloves that you don't use year-round.
8. Kitchen. As you pull items from your cabinets, sort through—minimizing the items you rarely use, or you own multiples of. You don't need 5 spatulas, 2 are enough. Focus on making your kitchen functional, allowing space to prepare and cook your meals. After a little Googling, you will discover there are endless space hacks for the kitchen. Consider hanging some items you would typically throw in a drawer. This

under-the-shelf storage rack

is a great solution when trying to make space.
9. Living room. This is your space to relax and enjoy family and friends, but oftentimes it can be a dumping ground for miscellaneous items. Just like the previous rooms, you want to get rid of what is broken, worn, and doesn't belong. If there are decor items that don't make sense and are hanging around because you intended to redesign your space but didn't get around to it, go ahead and store them away or donate them.
Remember that your goal is to maintain a home that is fun, welcoming, relaxing, and functional for each person that lives there.
Decluttering may seem like a big task, but once you have finished, you may realize these things went out the door with the junk:
Stress

Time wasters

Chaos

Space wasters

Ugly and meaningless distractions
Get the kids involved and make this a family effort. You may want to make a 30-day plan of attack. Don't stress over how long it might take to get your home in order. Keep your goals in mind and focus on one room at a time.
Are you motivated to add more healthy habits to your family? Check out this blog post!