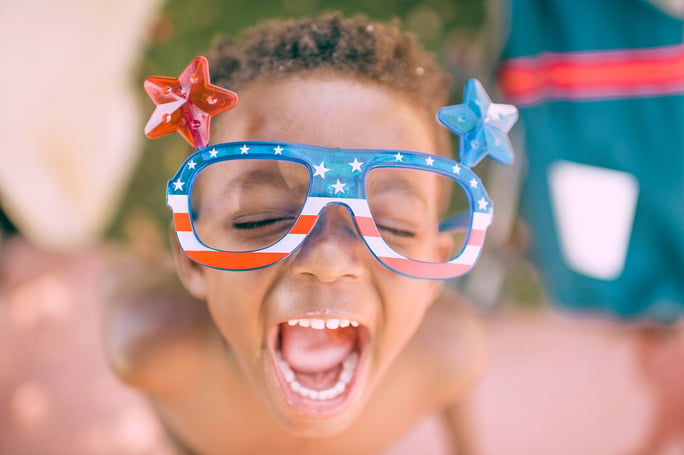 We made it! We are mid-summer and adjusting to many new things. Can you believe that 2020 is half over? It's time to make some good memories starting with America's Birthday!
Why do we celebrate the 4th of July anyway?
July 4, 1776, is the day that represents the birth of the United States of America as an independent nation. This special day commemorates the adoption of the Declaration of Independence. It was initially adopted by Congress on July 2, 1776, but then it was revised and the final version was adopted two days later. Happy Birthday, America!
We encourage you to sing, pray, and remember the lyrics to this powerful ageless song.
God bless America, land that I love
Stand beside her and guide her
Through the night with the light from above
From the mountains to the prairies
To the oceans white with foam
God bless America, my home sweet home
To help teach our kids the meaning of the 4th of July, here's a short video they will enjoy!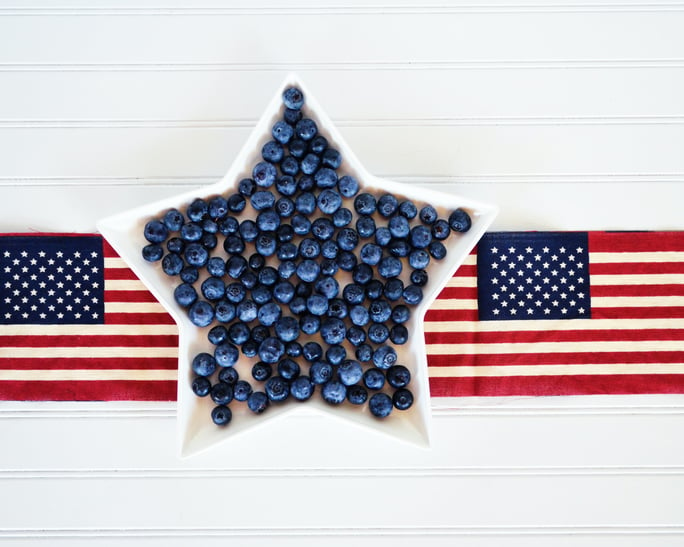 Fourth of July is usually full of celebration through parades, picnics, and fireworks. Try this healthy yet delicious recipe to add to the fun.
This recipe is for those that have run out of time but want to bring some color to your meal. The Star-Spangled Fruit Skewers are a fun last-minute handy dish that all ages will enjoy.
Ingredients (for 8 skewers)
2 cups strawberry, halved
5 bananas, sliced into 1-inch pieces
½ cup blueberry
Special Equipment
8 wooden skewers (here's a money-saving tip—you can usually snag these at your local dollar store!)
Preparation
For 3 of the skewers, add one strawberry and one banana; alternating colors until you have about 2 inches left on the end of a skewer. To represent the flag, start with a strawberry and end with a strawberry. Then add 5 blueberries to the end. Set on the left side of a platter or tray.
For the rest of the skewers, add alternating strawberries and bananas until you run out of room on your skewer, again starting and ending with strawberries. Set to the right of the other skewers.
Enjoy!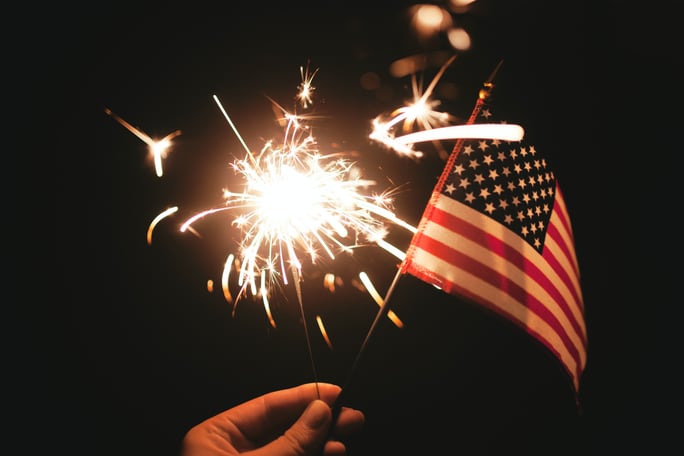 10 Important Safety Tips for Fireworks
Avoid buying fireworks packaged in brown paper that are made for professional displays.
Always have an adult supervise fireworks activities, especially with sparklers. Here's a great hack for keeping the kids safe while handling sparklers.
Keep a safe distance immediately after lighting fireworks.
Never point or throw fireworks at another person, accidents are exactly that.
Keep a bucket of water or a garden hose handy in case of fire and also to douse used fireworks before discarding in trash.
Never allow young children to play or ignite fireworks.
Never carry fireworks in a pocket or shoot them off in metal or glass containers.
Never try to re-light or pick up fireworks that have not ignited fully.
Never place a part of your body directly over a firework device when lighting.
Make sure fireworks are legal in your area before buying or using them.
Celebrate your freedom and look expectantly for a better ending to 2020. You are blessed!
At Impact, we celebrate Independence Day in different ways. Having the freedom to choose our medical providers is just one of them.
If you have questions about how Impact Health Sharing works, we would love to speak with you! Give us a call today at 855-378-6777, or chat with us online.