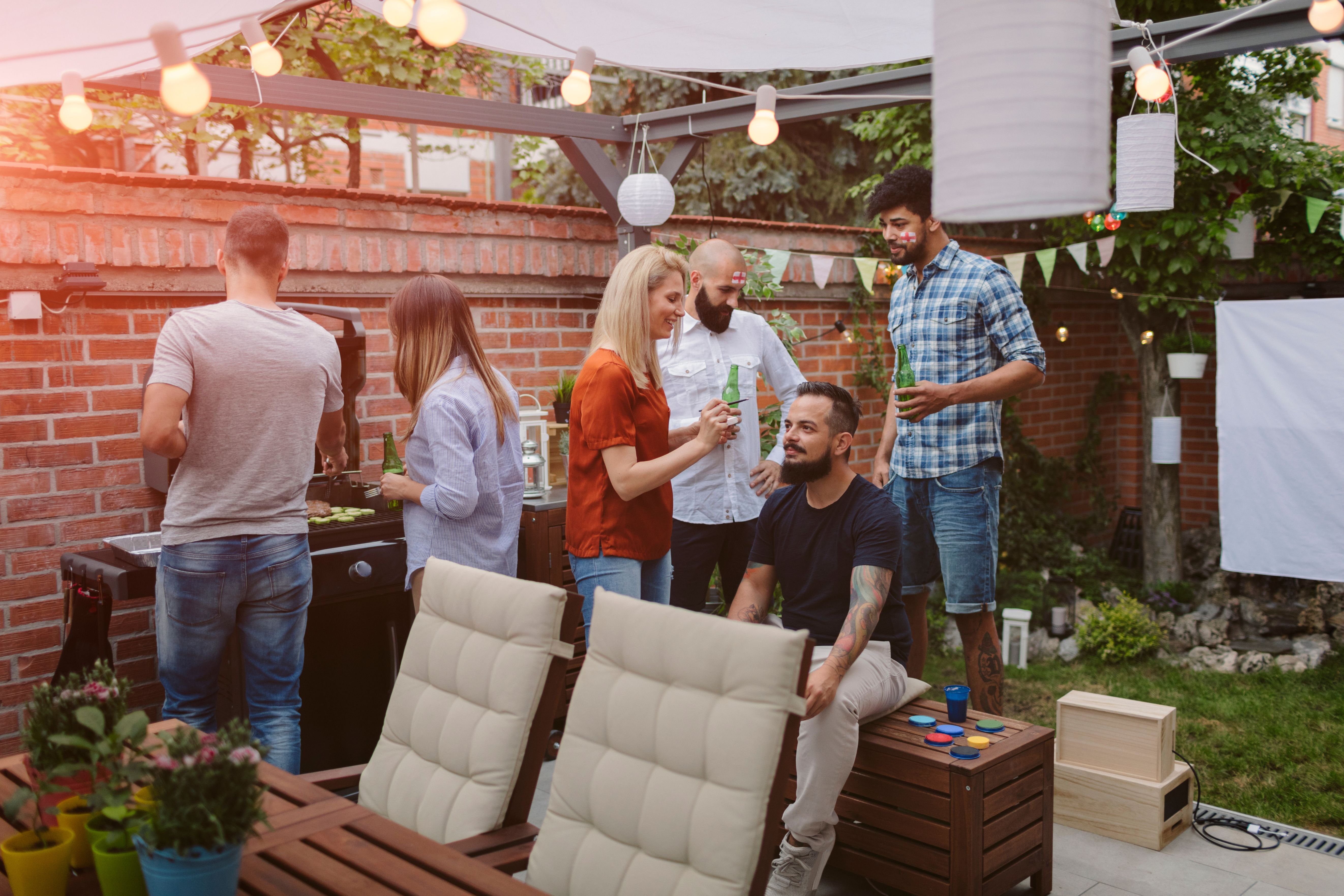 Backyard party menu ideas
It's not too late to have that end-of-the-summer backyard party. Summer doesn't end until September 22nd and maybe you are thinking of having a Labor Day party which would be the perfect time to add these menu ideas.
Get creative, have fun, and wow your guests with these not-so-normal delicious items. We've also included some easy go-to items if you want to keep things simple.
Create a Cute Bar for S'mores
There's no reason to wait for fall. S'mores are appropriate anytime! Fill your bar or board with the needed items for s'mores, marshmallows, chocolate, graham crackers, and even fruit. This recipe idea is amazing! Don't forget to place hand wipes or a sanitizer nearby, so people don't get their hands sticky.
A Picnic-Style Party
Grab some crates and use them as a long table. Set out a long blanket with an abundance of various-sized pillows, so people can comfortably sit down and eat. Invite your guests to bring their own blanket or fold-out chair if they wish. Your guests will like this creative alternative to a typical backyard party. Serve up the traditional hotdogs and hamburgers and keep it simple so your guests aren't spilling food on the blankets.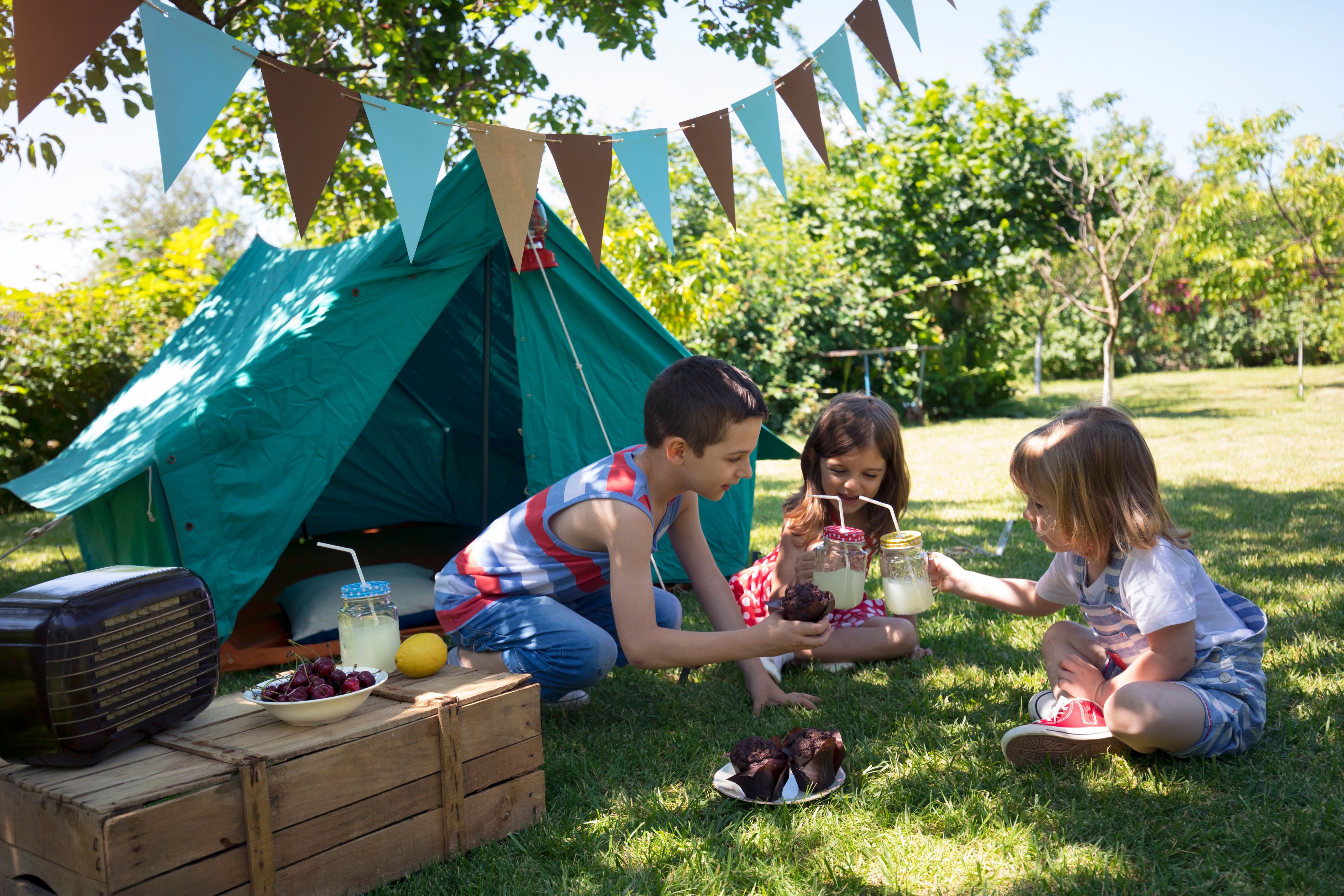 Use Bags of Corn Chips or Doritos for Tacos
This may sound a little strange, but this idea is so effective in saving you the trouble of cleaning up after the party ends and everyone goes home. Just think, you can actually minimize the mess left behind! Tacos are delicious, and your friends will definitely love them because let's face it, everyone loves tacos. But maybe when you think tacos, you think of the mess. Well, that's why instead of shells, you have your guests add the filling of tacos directly to a bag of corn chips and let people use forks to eat it out of the bag. You can be super creative and get different flavored corn chips or Doritos for guests to choose from.
Baked-Potato Bar
Baked potato bars are an excellent backyard party food idea! Potatoes are fairly cheap and easy to prepare in advance. Just bake your potatoes in the crock pot and you can keep them warm and serve them straight from the same pot. Have a variety of toppings to choose from like garlic butter, shredded cheese, broccoli, sour cream, bacon crumbles, and even ground beef or turkey.
Bagel Brunch
This is a cute and unique idea that connects breakfast and lunch perfectly. Provide an assortment of bagels and spreads. Pre-cut to save your guests the hassle.

Dip Party
Ask each guest to bring a creative dip they love you. You can provide the crackers and chips and veggies!
Stylish tips just for fun:
Adding a table cloth and or runner is a simple way to decorate for your gathering, and it will also protect your furniture. You may want to choose the vinyl ones that are easy to wipe down. You could always opt in for the cheap table cloths from the dollar store because you can toss them guilt-free.
Adding signs and food labels really adds cuteness to your gathering. You can design them free in Word or Canva! It's simple!