11 Easy Fall Recipes for Cozy Nights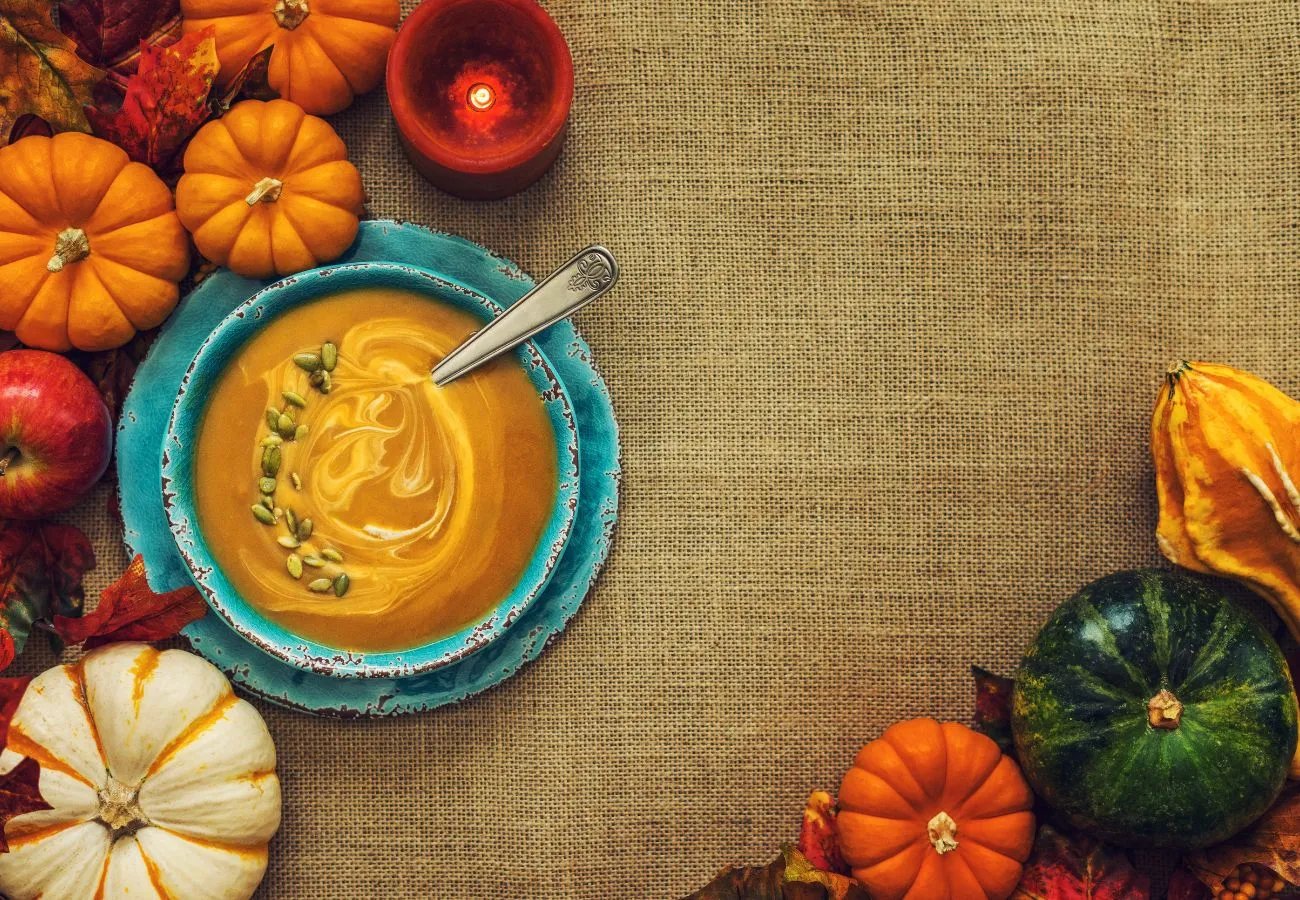 As the leaves turn orange and the air becomes crisp, it's time to embrace all things autumn! What better way to do that than by whipping up some delicious fall recipes? From comforting soups and stews to freshly baked bread and mouth-watering desserts, we have got you covered. Our 11 easy fall recipes are perfect for cozy nights with your loved ones. We will take you through some of our favorite dishes, including hearty main courses, salads with seasonal ingredients, side dishes that warm your heart, and desserts that are sure to satisfy your sweet tooth. So why wait? Let's get started on cooking up a storm this fall!
Welcome to the World of Fall Recipes
Embrace the flavors of the season with these delicious fall recipes that will warm your soul. Fall is the perfect time to experiment with comforting dishes and seasonal ingredients, from soups to salads to hearty main dishes. Dive into the world of fall flavors and discover new favorite recipes. Cozy up with a creamy soup, or enjoy a bowl of chili on a chilly evening. Whether you're a vegan or a meat lover, there's something for everyone to enjoy. So grab your slow cooker and get ready to indulge in easy sheet-pan dinners and cozy soups. Let's celebrate the joys of fall cooking!
What Makes a Recipe Perfect for Fall?
Fall recipes are perfect for cozy nights, with ingredients like pumpkin, butternut squash, and sweet potatoes. Warm spices add a cozy touch while comfort and indulgence shine through casseroles and stews. Embracing the harvest season, fall recipes feature fresh produce and bring people together over delicious food.
Comforting Soups and Stews
Nothing beats a bowl of hot soup or stew on a chilly day. Cozy up with a comforting bowl of spice-infused pumpkin soup that will warm your soul. Indulge in a hearty and flavorful butternut squash pasta bake for a truly satisfying meal. For a taste of fall, try a one-pot lamb and root vegetable stew packed with rich flavors. These cozy soups and stews will keep you warm and satisfied throughout the season.
Pumpkin Soup with a Twist
Infused with warming spices like curry and ginger, this creamy and velvety pumpkin soup is the ultimate comfort food. The addition of apple cider adds a touch of sweetness to this savory delight. For an extra crunch, top it off with crispy bacon or roasted pumpkin seeds. Indulge in a bowl of this flavorful soup and embrace the taste of fall. It's the perfect dish to cozy up with on those chilly autumn nights.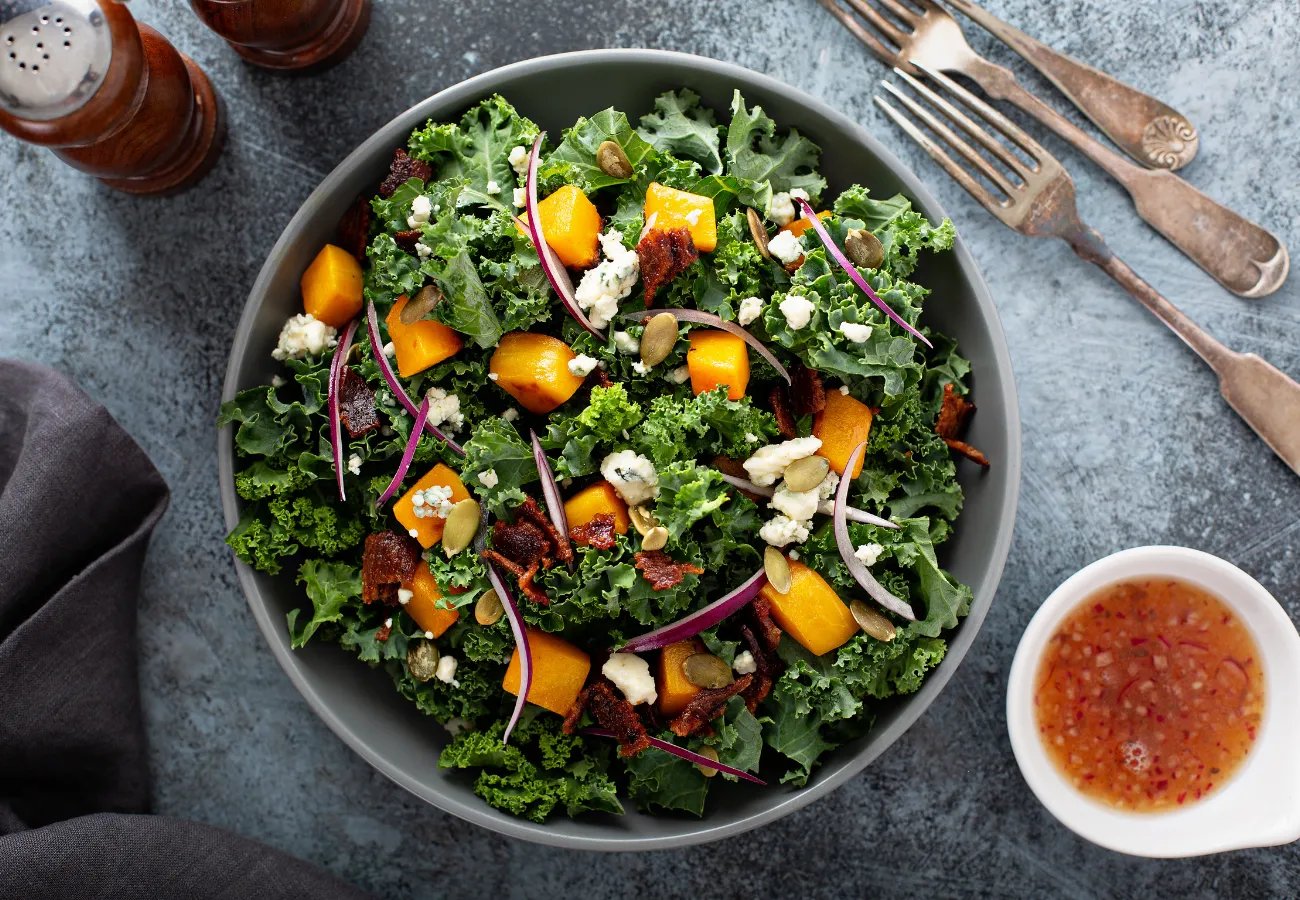 Salads with Seasonal Ingredients
Salads in the fall are just as delicious and satisfying, thanks to the abundance of seasonal ingredients. For a refreshing and crunchy dish, try an apple and walnut salad. Incorporate fall flavors by adding kale, sweet potatoes, and juicy tomatoes to your salads. To add a touch of sweetness, drizzle some maple syrup or sprinkle cinnamon. These fall salads offer the perfect balance of flavors and textures. Enjoy the goodness of seasonal produce in every bite.
Apple and Walnut Salad
This delightful salad brings together crisp apples, crunchy walnuts, and tangy blue cheese in a perfect harmony of flavors. The light and refreshing vinaigrette dressing complements the sweet and savory combination, making it an ideal choice for fall. To make it a complete meal, you can add some roasted butternut squash or grilled chicken. Indulge in the freshness of fall with this delicious and nutritious apple and walnut salad. It's a great way to enjoy the seasonal bounty and nourish your body with wholesome ingredients.
Hearty Main Dishes
Fall is the time for satisfying main dishes that will keep you full and satisfied. Indulge in a creamy pasta bake with butternut squash, a perfect comfort food for chilly nights. Roast chicken with autumn vegetables offers a flavorful one-pan dinner. Warm up with a cozy lamb and root vegetable stew, packed with tender meat and hearty vegetables. These go-to recipes will become your favorites for fall.
Butternut Squash Pasta Bake
This tempting butternut squash pasta bake features a creamy sauce that envelops every bite. With layers of melted cheese, this dish truly embodies comfort. The natural sweetness of the butternut squash perfectly complements the aromatic flavors of garlic and herbs. For added texture and flavor, you can sprinkle crispy bacon on top or garnish with pumpkin seeds. This crowd-pleasing pasta bake is ideal for cozying up on cool fall evenings.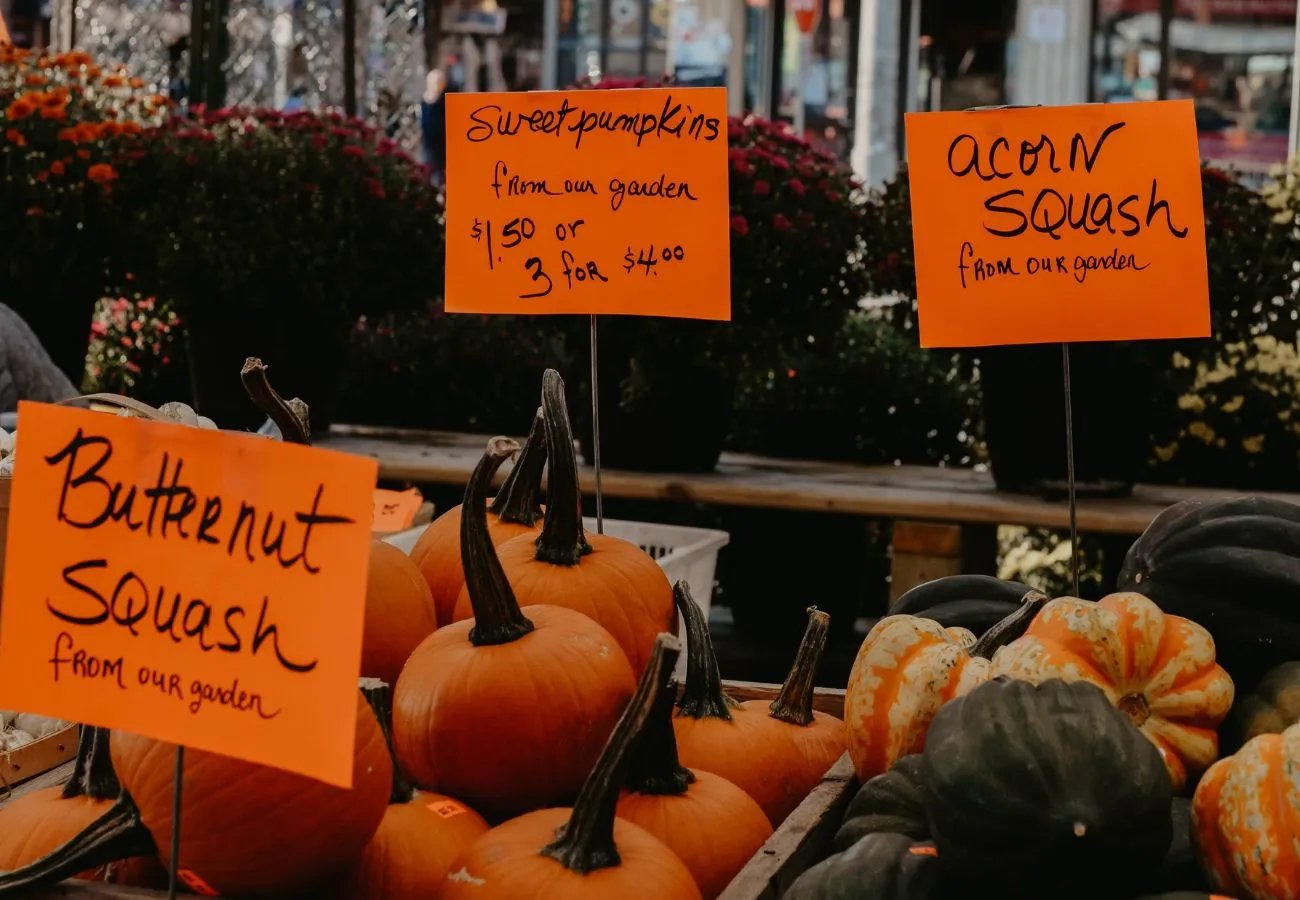 Oven-roasted Chicken with Autumn Vegetables
Juicy chicken thighs are perfectly roasted alongside seasonal root vegetables in this comforting and satisfying meal for fall. The flavors of autumn truly come alive in this simple and wholesome dish. Tender chicken combines harmoniously with caramelized vegetables, creating a match made in heaven. For an extra burst of flavor, drizzle the dish with a tangy balsamic glaze or sprinkle it with fresh herbs. This oven-roasted chicken with autumn vegetables is sure to warm your heart and delight your taste buds.
One-Pot Lamb and Root Vegetable Stew
This hearty and flavorful one-pot lamb stew is a perfect choice for chilly autumn nights. Slow-cooked to perfection, it combines tender lamb with hearty root vegetables like sweet potatoes and carrots. The rich flavors and comforting aromas will fill your kitchen, creating a truly cozy atmosphere. To complete this satisfying fall dinner, serve the stew with some crusty bread on the side. Indulge in the ultimate comfort food and savor every spoonful of this delicious one-pot lamb and root vegetable stew.
Side Dishes to Warm Your Heart
Indulge in comforting side dishes that will warm your heart this fall. Roasted Brussels sprouts with bacon offer a delightful balance of savory and smoky flavors. For a sweet and luscious accompaniment, try the sweet potato casserole with marshmallows. Butternut squash soup with ginger spice is a creamy and aromatic option that will satisfy your taste buds. Maple-glazed carrots with cinnamon provide a touch of sweetness and warmth. And for a cheesy and satisfying dish, dig into the cheesy cauliflower gratin. These side dishes will elevate your fall meals to a whole new level of deliciousness.
Roasted Brussels Sprouts with Bacon
Indulge in the irresistible combination of crispy roasted Brussels sprouts and savory bacon. The smoky and crunchy flavors meld together perfectly, creating a delightful side dish for any fall meal. Not only is it easy to make, but it's also packed with nutrients. Whether you're preparing a Thanksgiving dinner or a weeknight meal, these roasted Brussels sprouts with bacon are sure to impress. Enjoy the delectable taste and the added bonus of a healthy and satisfying dish.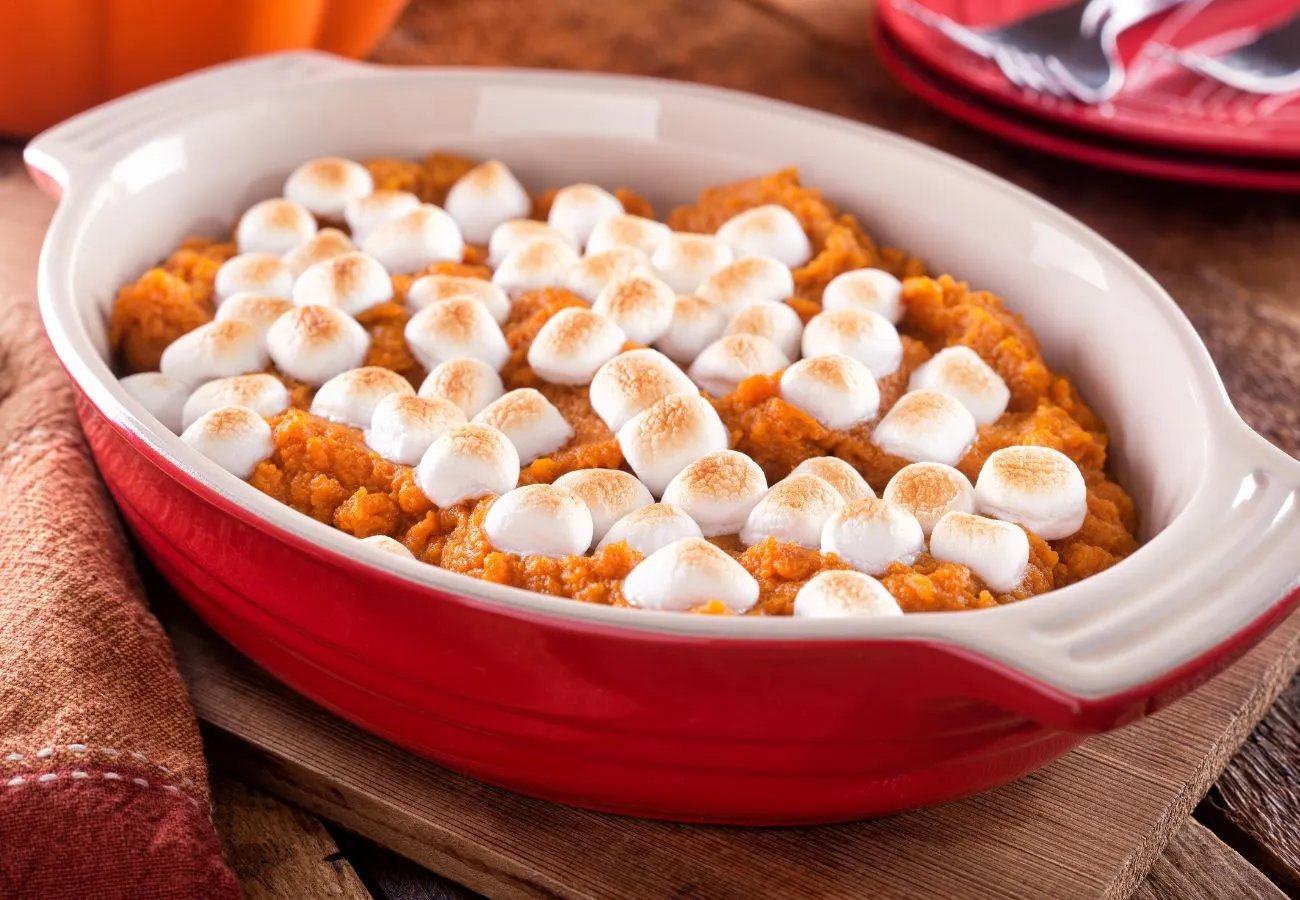 Sweet Potato Casserole with Marshmallows
Indulge in the creamy goodness of sweet potatoes, crowned with a layer of gooey marshmallows. This classic fall favorite strikes the perfect balance between sweetness and texture, making it an irresistible addition to any meal. Whether served as a side dish or dessert, this dish never fails to please a crowd. With its simple preparation, you can easily whip up this crowd-pleaser for any occasion. Bring comfort and joy to your table with this easy-to-make sweet potato casserole that is sure to become a beloved autumn tradition.
Freshly Baked Fall Breads
Indulge in the irresistible flavors of fall with a delectable selection of freshly baked fall breads. Savor the warm and comforting taste of Pumpkin Bread with Cream Cheese Frosting, or delight in the sweet and aromatic Apple Cinnamon Rolls with Maple Glaze. For a delightful twist, try the Butternut Squash Bread with Pecan Streusel or the Spiced Banana Bread with Walnuts. And if you're craving something rich and decadent, don't miss the Zucchini Bread with Chocolate Chips. These mouthwatering treats are the perfect addition to your cozy autumn evenings.
Pumpkin Bread with Cream Cheese Frosting
Indulge in the moist and flavorful pumpkin bread, generously topped with a creamy cream cheese frosting. This delightful treat strikes the perfect balance between sweetness and spice, making it an ideal choice for breakfast, a snack, or even dessert. With its easy preparation, this recipe is perfect for fall baking. Whether you're a pumpkin aficionado or simply looking for a delicious treat, this pumpkin bread with cream cheese frosting is sure to satisfy your cravings. Enjoy the cozy flavors of fall with this irresistible delight.
Apple Cinnamon Rolls
Indulge in the warm flavors of homemade cinnamon rolls with a fall twist. Start by making the dough from scratch, then add diced apples for a burst of fruity sweetness. Once baked to golden perfection, top your cinnamon rolls with a variety of glazes like cream cheese or maple to enhance the flavors even further. These comforting treats are perfect for cozy nights in, offering a delightful combination of cinnamon and apple that will satisfy your cravings. If you're looking for more fall recipe inspiration, consider trying pumpkin soup or roasted root vegetables.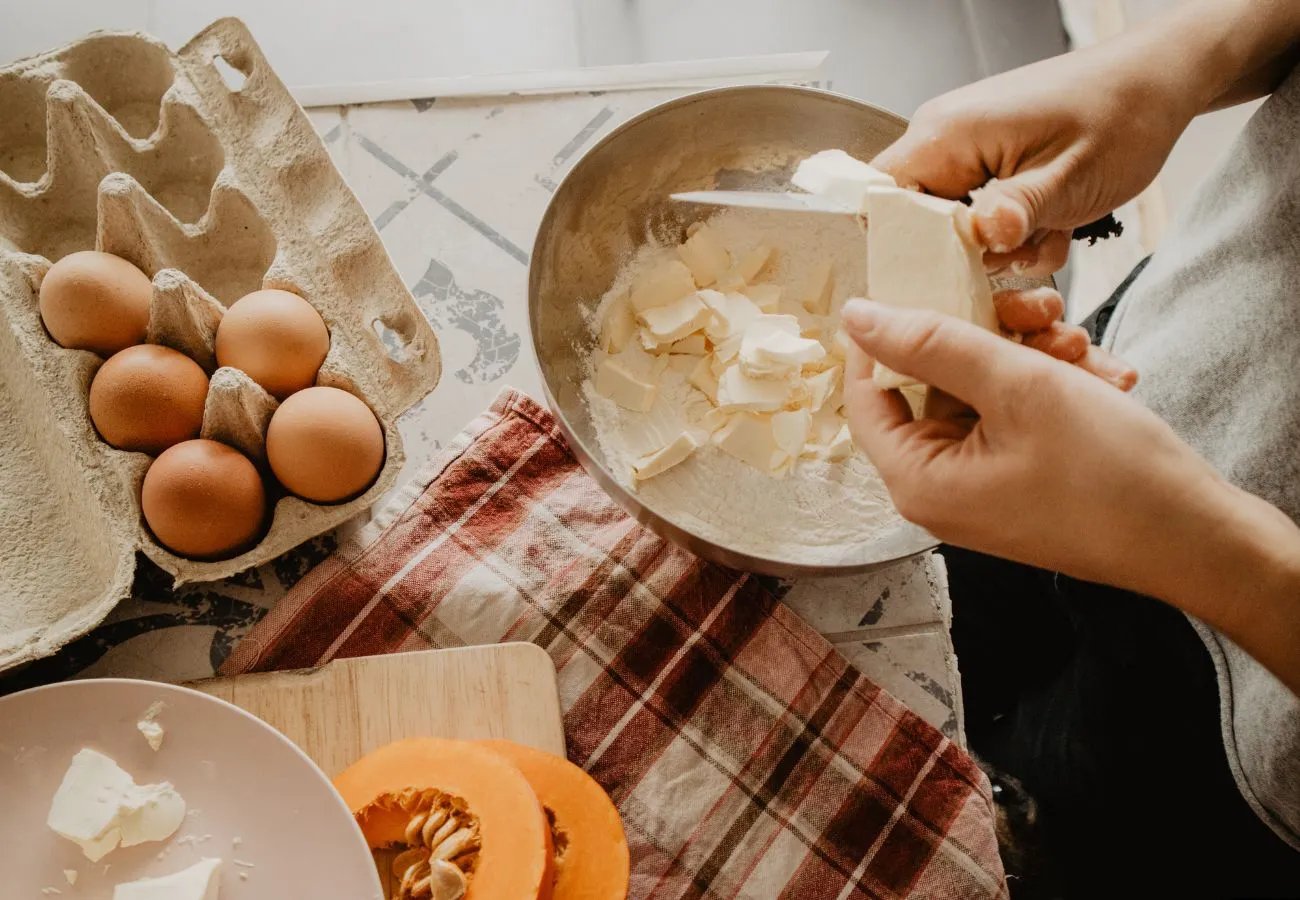 Delicious Desserts to End Your Meal
Indulge in a sweet ending with these delectable desserts. Sink your teeth into a slice of Caramel Apple Pie with its flaky crust and gooey caramel apple filling. For a rich and indulgent treat, try the Pumpkin Spiced Brownies with Pecans, combining the warm flavors of pumpkin spice and the crunch of pecans. Craving something crunchy? The Apple Crisp with Oat Topping is a perfect choice, with its sweet and tangy apple filling topped with a crispy oat crumble. Delight your taste buds with a Spiced Pear and Cranberry Crumble, featuring juicy pears and tart cranberries baked to perfection. And for a creamy and nutty delight, savor the Maple Pecan Cheesecake Bars, blending the richness of maple syrup and the smoothness of cream cheese. These desserts will satisfy your sweet tooth and leave you craving for more.
Caramel Apple Pie
For a delectable twist on a classic fall dessert, indulge in a slice of caramel apple pie. The filling features fresh tart apples that provide a burst of fruity flavor. To enhance the richness, a luscious buttery caramel sauce is made from scratch, adding a hint of sweetness. Warm spices like cinnamon and nutmeg are sprinkled in, infusing the pie with a cozy fall taste. With a homemade pie crust that boasts ultimate flakiness and texture, this dessert is truly irresistible. Complete the experience by serving it with a scoop of vanilla ice cream or a dollop of whipped cream for the perfect finishing touch.
Pumpkin Spiced Brownies
Indulge in the delightful flavors of fall with pumpkin-spiced brownies. This easy-to-make dessert brings a seasonal twist to the classic brownie recipe. By incorporating pumpkin puree and pumpkin spice, these brownies capture the essence of autumn. For an extra touch of indulgence, top them off with cream cheese frosting or drizzle them with caramel sauce. Whether you're enjoying a cozy night at home or hosting a fall gathering, these pumpkin spiced brownies are a perfect treat. Pair them with a warm cup of apple cider or hot cocoa for the ultimate fall experience.
What is your favorite fall recipe?
Join the conversation and share your go-to fall recipe in the comments below. Whether it's a cherished family dish or a new creation, let's celebrate the joy of fall cooking together. Discover new recipes and savor the flavors of autumn.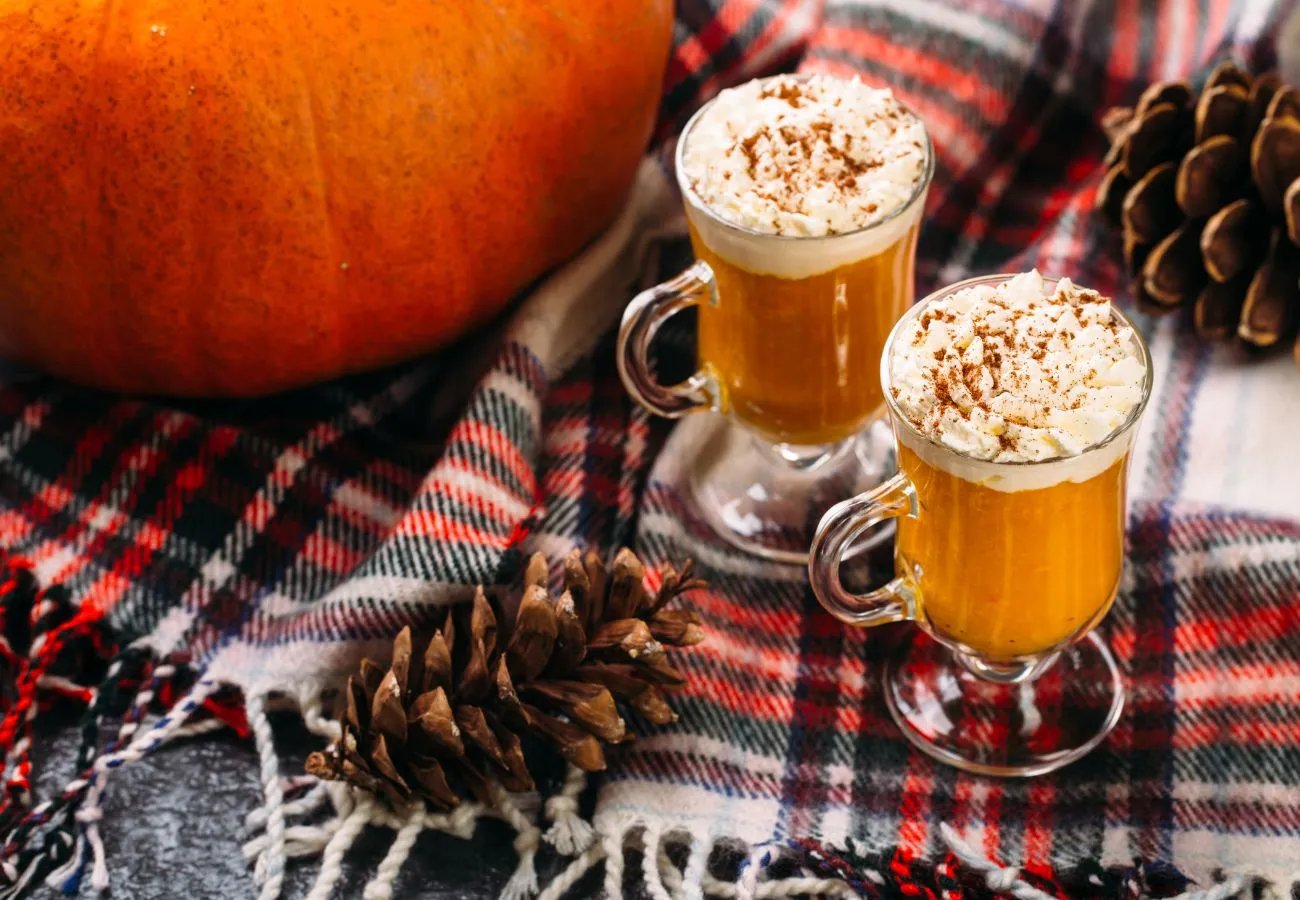 The Joy of Cooking in Fall
Embrace the autumn season by indulging in delicious fall recipes that bring warmth and comfort to your kitchen. Explore the vibrant flavors of the season as you prepare cozy, homemade meals. Fall cooking is perfect for gathering loved ones around the table, creating memorable moments, and nourishing the body and soul. From hearty soups and stews to easy sheet-pan dinners and creamy soups, there's something for everyone. Whether you're craving a bowl of chili, a comforting bowl of noodles, or a creamy lentil soup, fall recipes are sure to satisfy your cravings and ignite your love for cooking. So grab your favorite cookbook or browse online for vegan options and get ready to enjoy the joy of cooking in the fall.
Fall Flavors to Savor
Indulge in the earthy taste of butternut squash, rich and comforting. Experience the subtle sweetness of maple syrup, adding depth to fall recipes. Add warmth and spice with cinnamon and ginger, creating a cozy ambiance. Savor the savory flavors of bacon and sausage, bringing comfort to your dishes. Discover the versatile nature of pumpkin, suitable for both sweet and savory recipes. Embrace these autumn flavors and elevate your fall cooking.
In conclusion, these easy fall recipes are perfect for cozy nights and will surely warm your heart and satisfy your taste buds. From comforting soups and stews to salads with seasonal ingredients, hearty main dishes, side dishes to warm your heart, freshly baked fall bread, and delicious desserts to end your meal, there is something for everyone. So gather your loved ones, put on your apron, and enjoy the joy of cooking in the fall. Embrace the season's flavors and create lasting memories with these delightful recipes. What is your favorite fall recipe? Let us know in the comments below, and happy cooking!