Does Impact offer other ways to give to others?
Impact Health Sharing offers the Extra Impact program to provide special assistance for Impact members in need.
This is an incredible opportunity to give.
Impact Health Sharing serves members and drives community through medical bill sharing. Sometimes, members' medical bills are not eligible for sharing. Extra Impact is a designated fund to step in and provide Extra Impact to relieve financial pressure.
When you give to Extra Impact, you are helping our community support those who are in a difficult season.
Members can give regularly, by adding a donation to their monthly share amount. To do so, log into your Member Portal. Using the navigation on the left-hand side, go to "My Sharing" and click on "Permissions."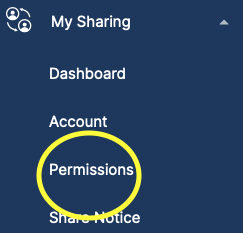 You will then have the option to edit the section "Optional Amount." Just choose the optional amount and program to establish your recurring donation.

Thank you for giving.