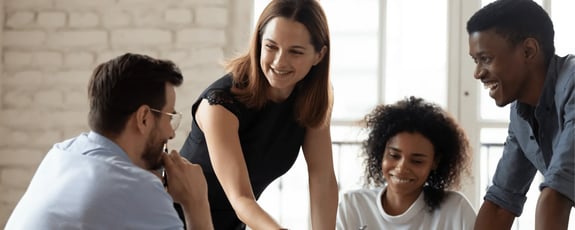 Looking to save on healthcare?
What if your business could offer affordable healthcare?
Impact Health Sharing delivers a modern and affordable alternative to health insurance.
In a lot of ways it acts the same as your current health plan, but it's different in the ways that matter.
Impact Health Sharing for Organizations
Finally, a way to take control of your healthcare and provide an affordable option for your employees. Impact Health Sharing is a caring community of people who share each other's medical bills.
Impact is for anyone who is interested in sharing, acting responsibly together, and saving on their healthcare.

Impact Health Sharing members share each other's bills directly, and is administered by a not-for-profit organization. This means lower costs for you.
Are you ready to learn more?
You Deserve Simple And Affordable Healthcare
Affordable
Members are saving thousands when they switch to Impact. Plans start as low as $73 for individuals and $378 for families. We have designed four pricing options for individuals and families as well as special prices for seniors.
Comprehensive
Members experience a comprehensive medical experience and access to preventative care, mental health care, Prescription discounts and telemedicine available 24/7.
accessible
Members see any doctor they want nationwide. No network fees. This means more choices and lower costs for you. No network limitations. You can see YOUR doctor. Impact Participates with ANY PROVIDER.